A reunion for us on Christmas at the CLUB!
3 years ago,I've started to find my own life by clubbing.Thanks to my god-bro,Sean Lopez!
It was our fate to meet with a bunch of new people.
And that was the first time I met Darl.
Things started to get better and better after that.They coloured up my life!
And I was the youngest to club with them.
He's the one who cheered up my life after I fell for so many times over and over again.
We started to club every week.
Almost 3 days in a row.
Few clubs in just one night.
Dance till like there's no tomorrow.
Food after clubbing.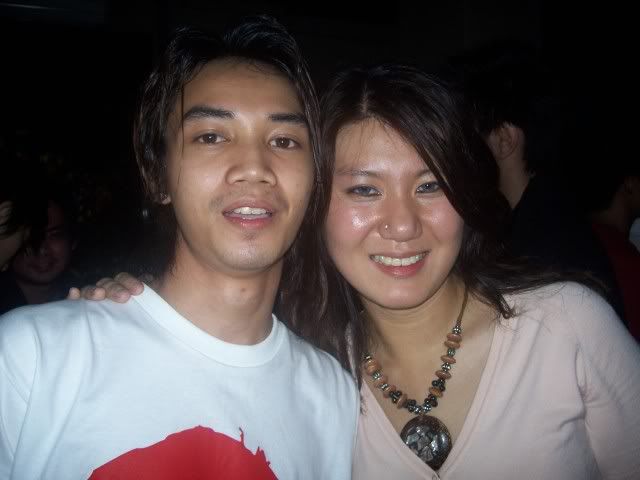 People who are not selfish and just be themselves.
They are the ones who care for each other.
We party with the whole gang all the time.
After 3 years,everyone's growing older,and I'm still the youngest among them(as I know),we had a reunion @ Pure Bar,the place where we first met!
This time,we don't dance like there's no tomorrow,we do 'one night stand'.
We stood the whole night long,no more crazy dancing except for Steven who did some funny aerobic moves.LOL........................
Darl(Wailing),Damien,Moi,Steven and Phoebe(Steven's gf)
And this time,we did not have our supper after clubbing as Darl left early and headed back to KL.
At least we did spend time together.
It was nice to be escort by Damien and Steven when I was driving back after clubbing.
Haha...just imagine there's a car infront and behind of my car all the way.LOL!
With lots of love,
XOXO


P/s:Damien got himself a new Toyota Vios!!!!