Rushed for our final gathering dinner right after DJ class.
The gang was so impatience to wait for me as they were shopping for few hours...
Dinner @ Seoul Garden.
It's a Korean style steamboat.
everyone was superb hungry until they ignored me taking a pic!
Babe was so 'desperate' for food!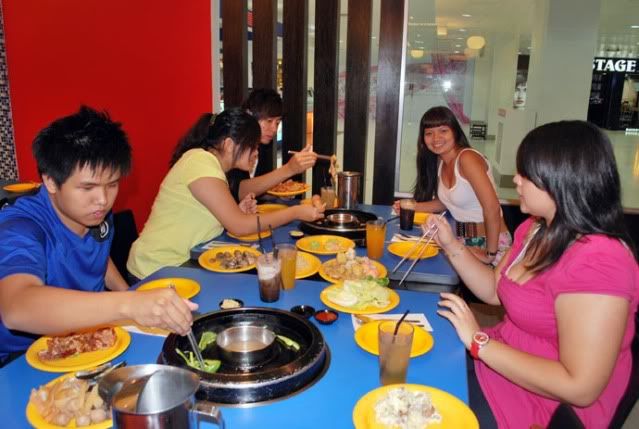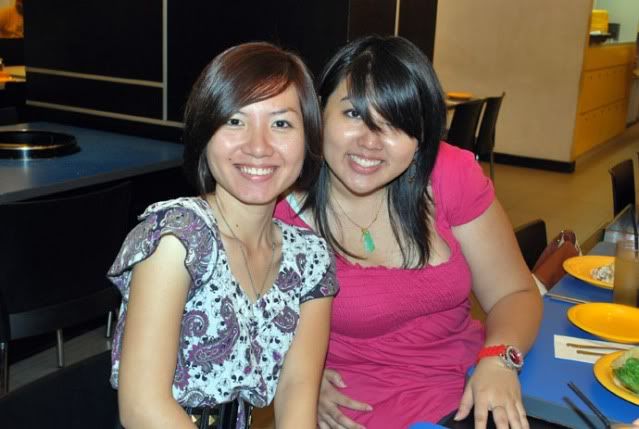 jaz n cathy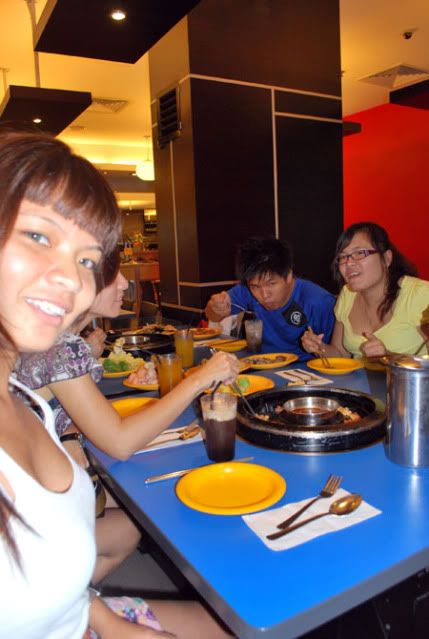 Since everyone was so busy with food and no time to take over my Cassy so I had to cam-whore myself with them as my background...lol
We got to fry the food on the side pan.....and with the chilli hot soup!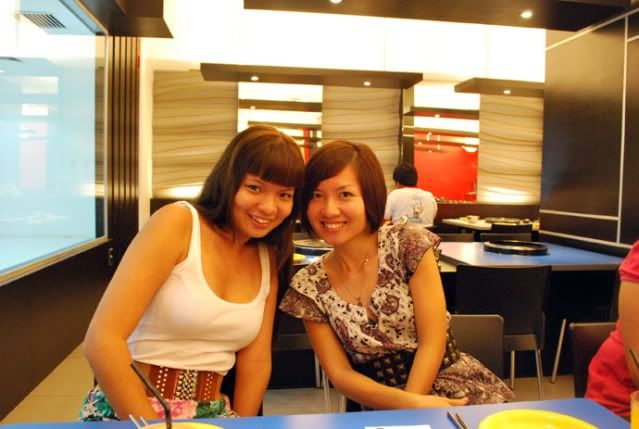 At least this time we got a pic together .
we're always busy with our cam and in the end there's no pic of us!
We're the meat eaters!!!!!
Scary wei!
my suggestion in doing our 'secret-recipe' fried me.
I have my self-hired chef to do that though!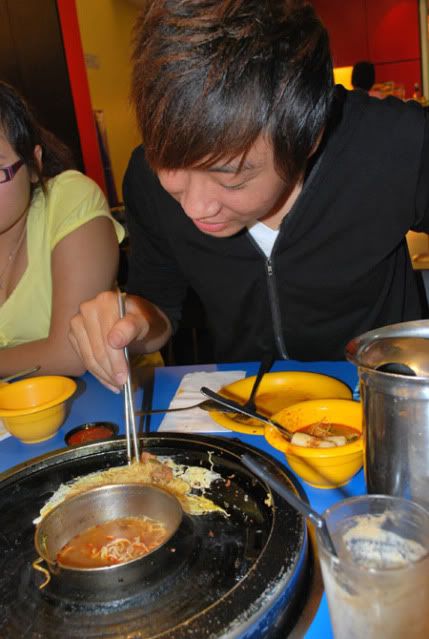 My personal chef-Eric teo
The outcome..not bad la..at least it's the food for human!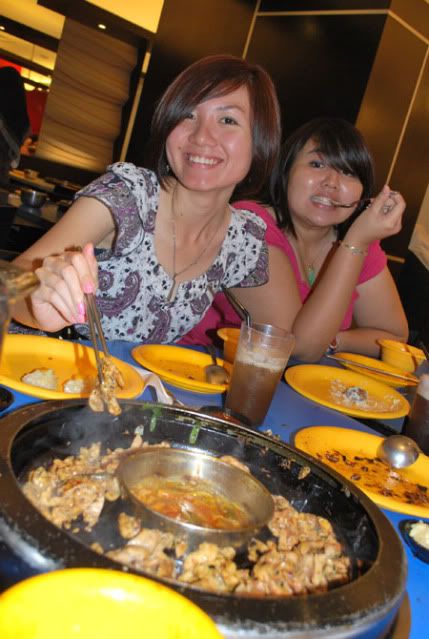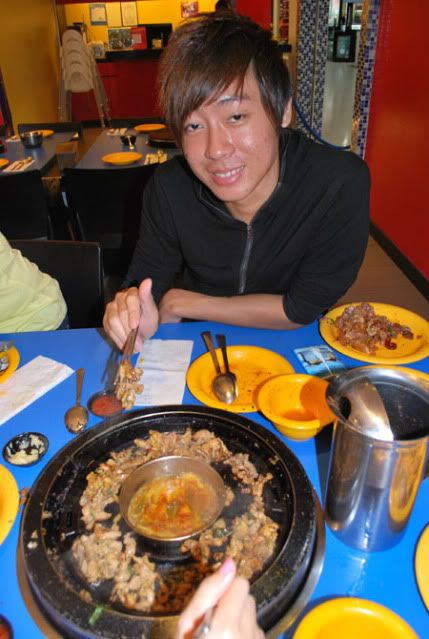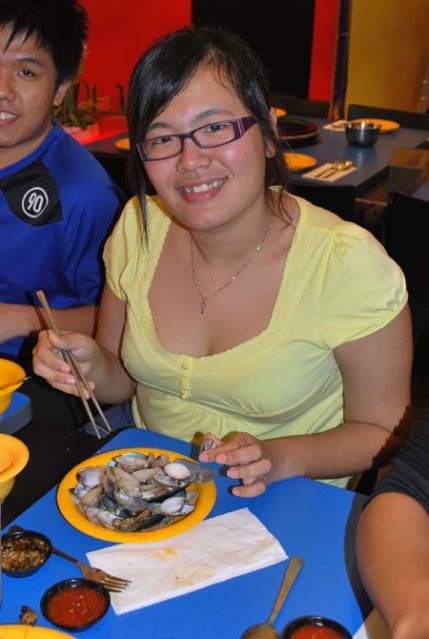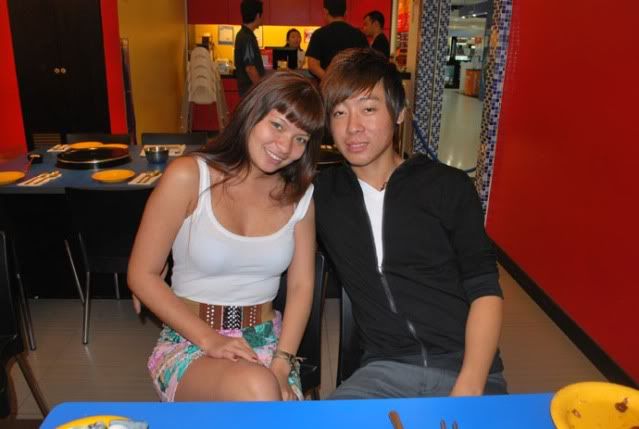 He always asks us to take a pic with him.
It wasn't me only but everyone was like 'MUST' take a pic with him.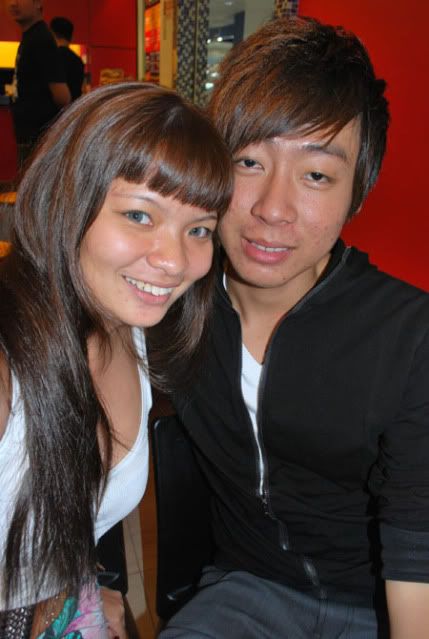 He asked me to lean against him as the pic will look better.FHL!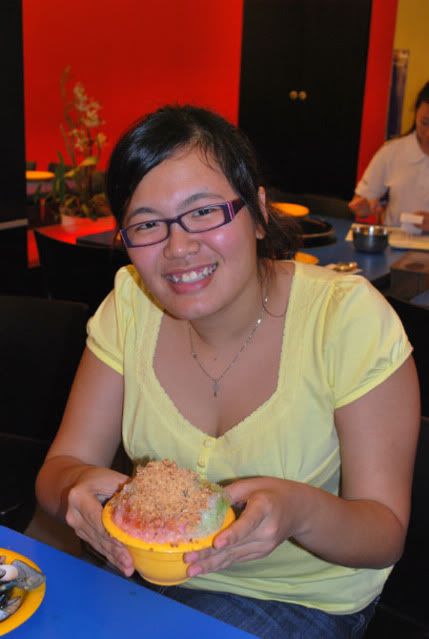 Babe Sherlynn with her recipe of kacang with ice kacang...Whatever!
As usual,the GAYS~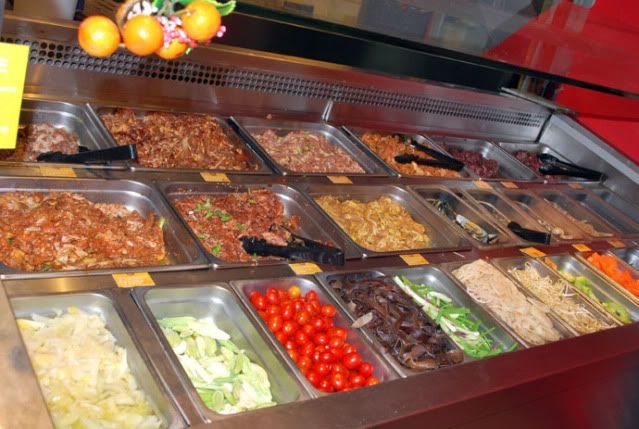 Selection of food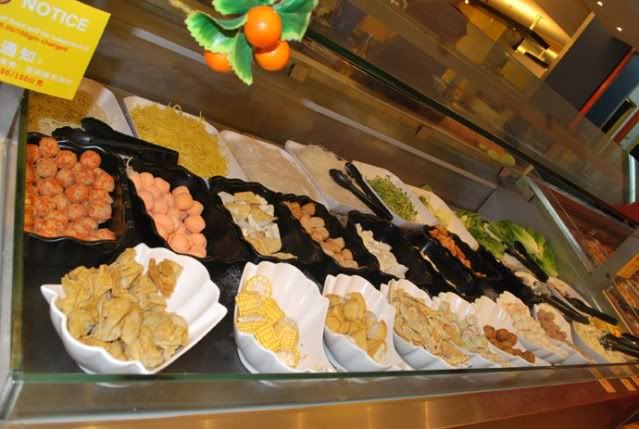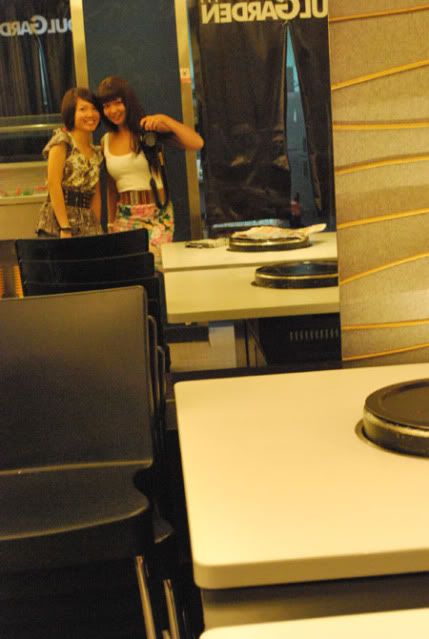 We couldn't resist when we saw MIRRORS!!!!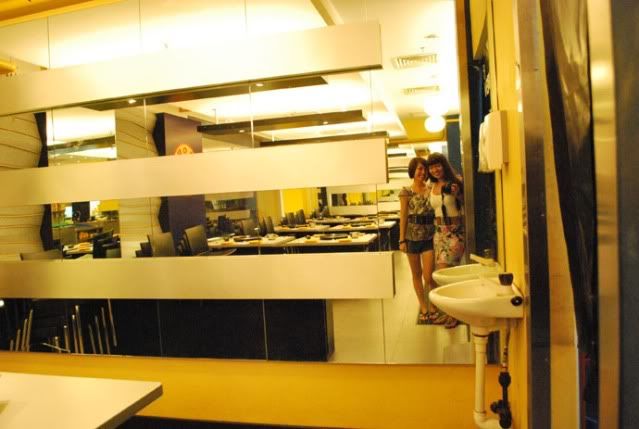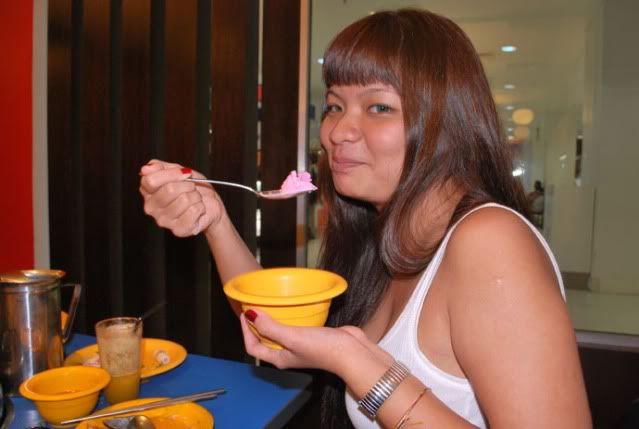 Jaz always wana take the ugly side of me..As revenge!
With my favo strawberry ice-cream...even though it's not from Baskin Robbins...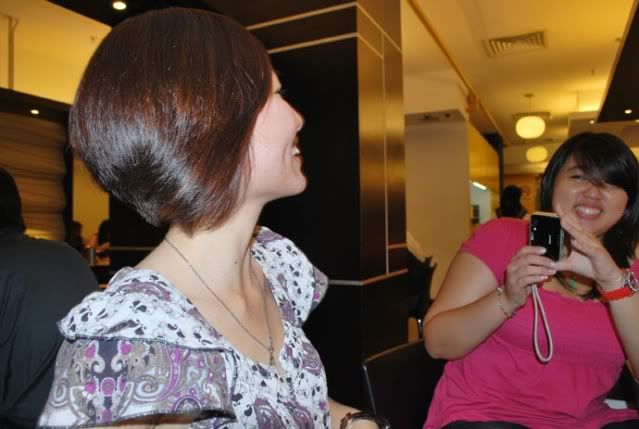 the besties~
group pic @ Seoul Garden
Whenever we have our gathering before starting a new sem, party will be the 'dessert'.
As usual,our favorite hang-out place to party-Pure Bar!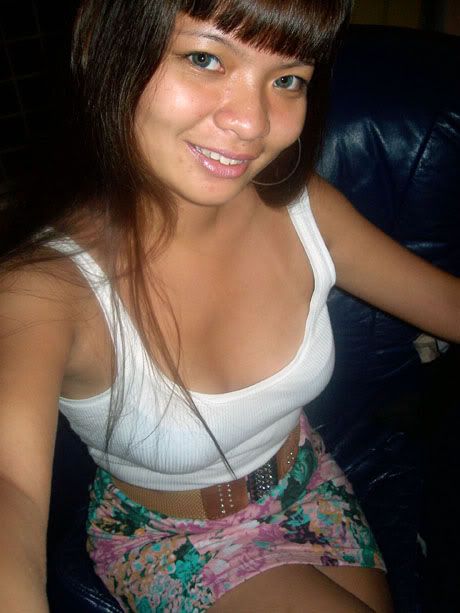 Cam-whored while waiting for Eric to pick me up after I drove home.....
Sherlynn can't stand of my cam-whore habit..haha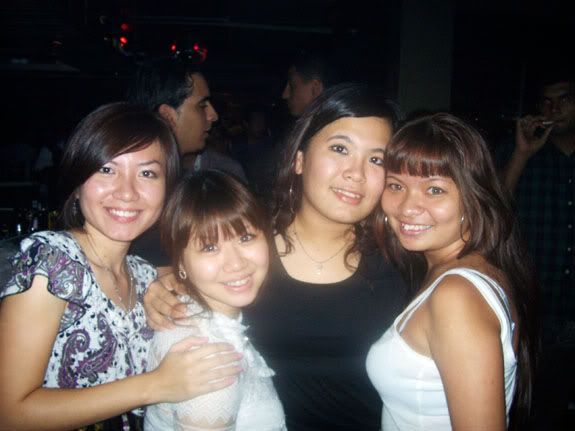 my loved ones!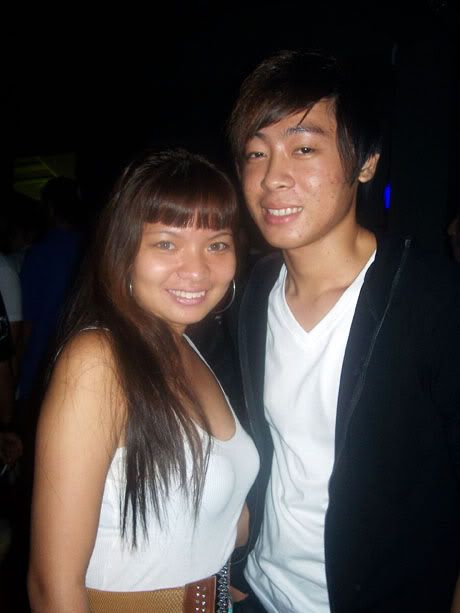 the 'flirt-ers'....as always!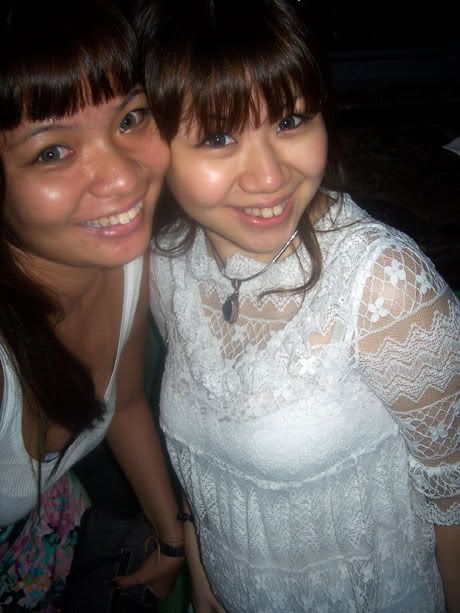 Love this...Cuz i love her lacey dress!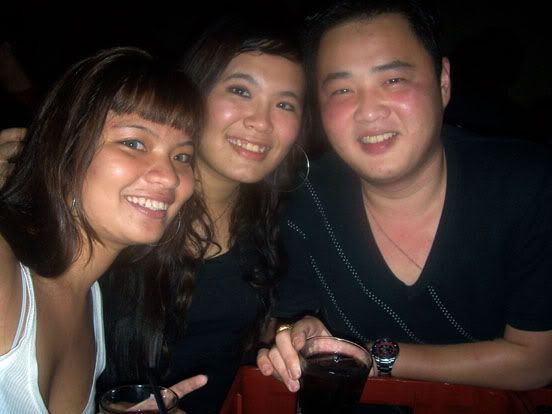 Jo,Sherlynn and Yee-Suki's hubby!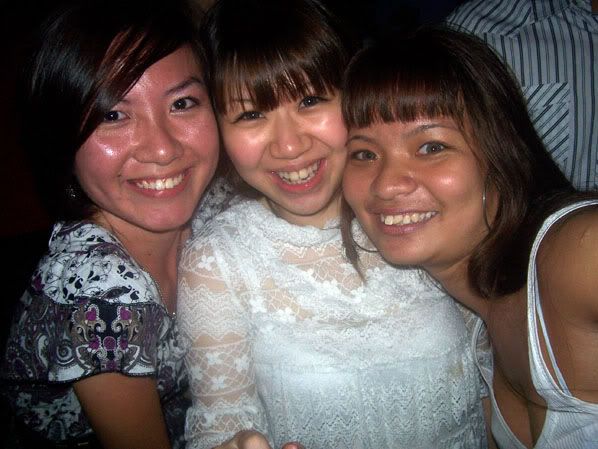 Jaz,Suki and moi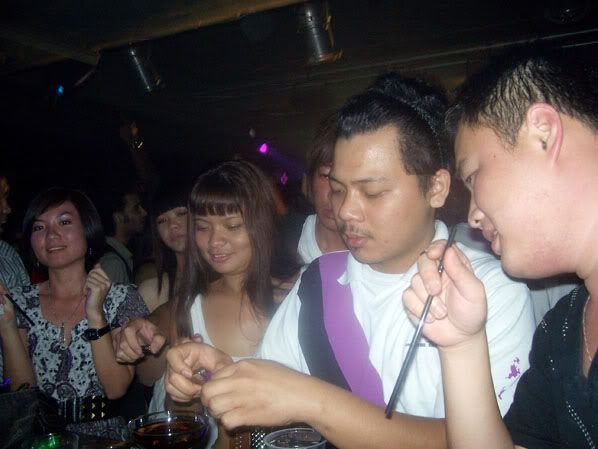 everyone was going good with the Flaming Lamborghini.....
Few seconds later.......
thing turned out to be suffering as someone ordered a 911 right after that.......
we're 'queuing' up for it.....way to go mannn!!!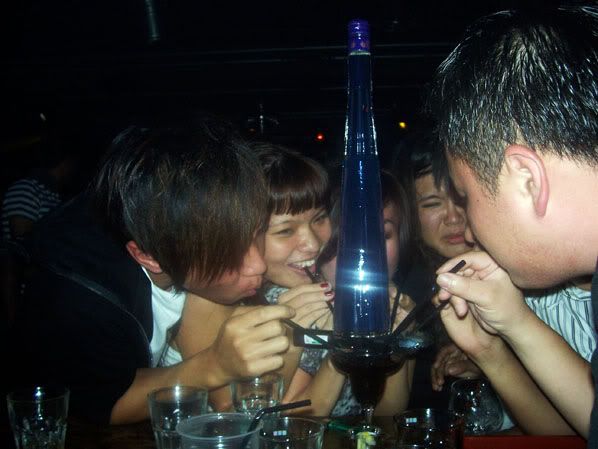 the suffering faces of US after drinking too much!
Everyone had so much fun DRINKING!
I drove Eric and Jaz...ok,to Babe Sherlynn's home to have my McD!
2nd half world cup match after party!
Awesome!Cuz I wasn't drunk!