Counting down to 17 days , the Fatt Fatt Fatt Fatt Tiger will be welcoming the 2010 Chinese New Year.
Just to let you guys have a AWESOME WONDERFUL Tiger year, Tiger beer will be giving away

RM8,888

for the lucky one to have a RICH FATT FATT FATT FATT TIGER YEAR!

Nuffnangers will have the chance to win CASH $$$$ and fulfill their dreams in the
Nuffnangers run towards The Year of Tiger.

Grand Prize:
RM8,888 worth of dreams and RM 1,888 cash prize!
Since I'm not a good and pro runner due to my asthma, Tiger beer will be the priority in my list to motivate me to join the run if I have a chance.
Tiger beer is the best way to boost up my energy and reduce my asthma,in a sense, that I get healthier and healthier everytime I drink beers!
I'm a HUGE fan for beerssssss..........................
What else can boost me with more energy than Tiger beer?!
Every alcoholic drink has made my imagination more FANTASTIC with the figures of RM 8,888 keep appearing in my mind AND even come out from every alcoholic bottles!
I've taken wine as Tiger beer where RM8,888 boost out from the bottles!!!!!
Haha....
That's the
POWER OF THE YEAR OF THE TIGER!
Tiger is fierce so does Dragon!
Since the Dragon Year will be coming in 2 years time, I should leave it aside first.
If I have RM 8,888..............................................................................
My dream would be TATTOOS!!!!
Sounds silly right?
Who will spend that huge amount of money on a tattoo?!
Especially a girl who's taking her International Business Degree!
I WILL BE THE 1ST ONE TO DO IT!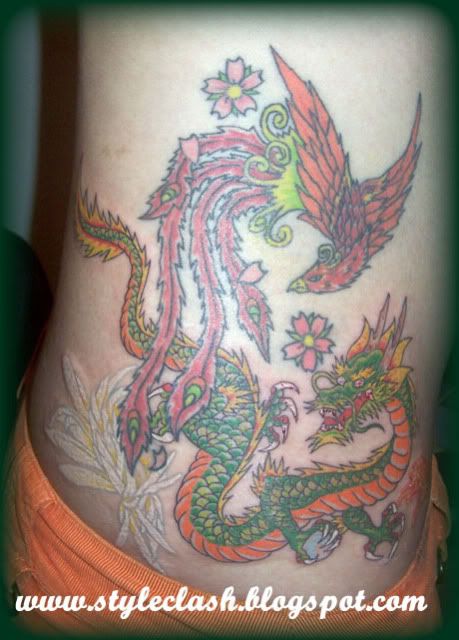 I've marked my 21st with a Dragon tattoo together with a Phoenix!
Tattoos have become part of my life and it gives me the strength to live my life,makes me a stronger person no matter how many times I've fallen down with obstacles.
I've got my first tattoo when I was 18 and the journey for my tattoos begin to go through my life................................
Then I started to pay my tattoos using my saving and part-time salary.Just for tattoos!!
I will definitely spend RM 8,888 on a Geisha Tattoo.
Why?
I read a book entitled Yakuza Moon by Shoko Tendo.
She's a daughter of the Yakuza in Japan.She's experienced all the ups and downs in her life after her wealthy family torn apart.
She was daring enough to get a Geisha tattoo recommended by a tattoo artist.
A Geisha tattoo on her back marked a new beginning, a new life and a new hope.
A Geisha tattoo represent the strength for her to have a better life ahead.
I want a Geisha tattoo on my back so much as it does give a very big positive impact for me to do anything in the future.
The strength, the hope, the life and the heart in myself!
More over, Geisha only sells her art talent, it's the reason that I admire a Geisha so much!
We have choices in life, I do have choices in life too!
We pick our own road for our future so do I choose my road to have a better future!
A girl with a Geisha tattoo does not mean that she is a girl who give a bad impression to the others.
I
ADORE
tattoo as an art.
How will I make a Geisha Tattoo worths RM8,888?
A colour Geisha Tattoo, of course.
As I know, to tattoo the whole back with colours, it's gonna cost around RM 3k.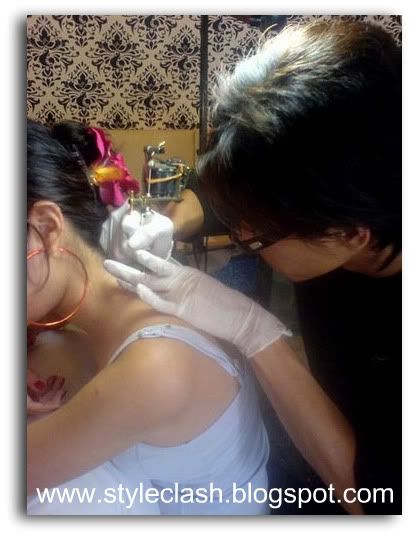 I will get my one and only tattoo artist,
Yaksha Tattoo
to do it for me!
I want a Geisha with
pink
kimono because I
*HEART*
pink
so much!
A Geisha holding a
pink
rose , a
pink
fan and a
pink
hair bun deco is the most perfect of all!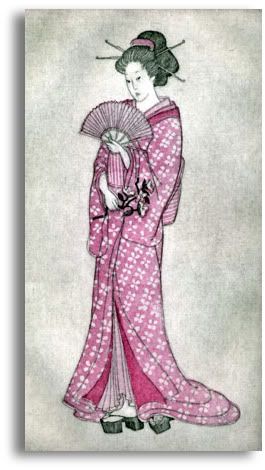 My dream Geisha Tattoo with my favorite
pink
color really color up my life.
The beauty of art shows in the Geisha and my passion for tattoos!
After spending around RM 3k for the tattoo,I will have the rest of RM 5,888 for myself to spend!
My dream of Geisha tattoo hasn't marked its full stop yet as I would spend the rest of the money on diamonds!
Not a diamond necklace, not a diamond ring, not a diamond earring and of course not a diamon bracelet.
BUT a Diamond Navel Stud!!!!
I have tattoos on my body but not navel piercing!
A diamond navel piercing will really catch the attention of the girls as DIAMONDS ARE THE GIRLS' FAVORITE!!!!
I have no idea how much a diamond costs and how much of diamond can I buy with only RM 5,888!!!!!
Who cares?!?!
As long as I have diamond on my navel piercing then it's the greatest of all!!!!!!!!
This is my dream in the year of the Tiger.
I think I intend not to keep my new year resolution by quitting tattoo for a year.
*Evil Laugh*