Happy 2010,people!
May all of you have a blast year ahead and dreams come true!
I had a wonderful new year's eve with my gang. <3
Time flies so fast and it's time not to dwell with the past anymore.
Yeah,that's what I've been looking forward.
We had the countdown @ Geographer,Jonker Street. After our STPM 2 years ago,we were there too and I'm so glad to do it again with the same people around me.At least no jerks,yeah!
This year,I made a difference by bringing my lil' brother along!
FYI,according to the news from Babe Sherlynn, there would be full moon on new year's eve which is called Blue Moon.It happens once in 19 years!We're so damn lucky!
This time,Babe and I got to see the moon together as we always describe about the moon when we're apart!
Btw,the news is of course from the newspaper.
When the clock strikes 12,everyone's gone mad dancing on the chairs,of course include bro and I,colorful thingy flying on the sky, and everyone just danced non-stop!
It started with Dancing Queen,followed by YMCA,Shalala-lala and so on.
The feeling was awesome!!!!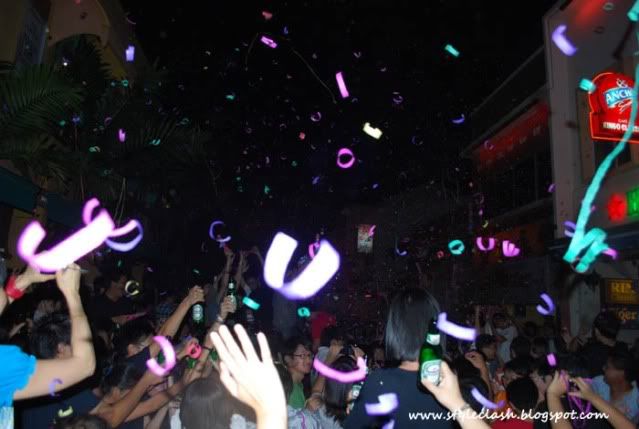 I was so shocked to watch my bro dancing in the crowd!
Definitely,he attracted alot of strangers who took photos with him and shake his hand.
He's just like the highlight of the crowd!
Like sister like brother!
The countdown continued with fireworks!!!!Mad love fireworks!!!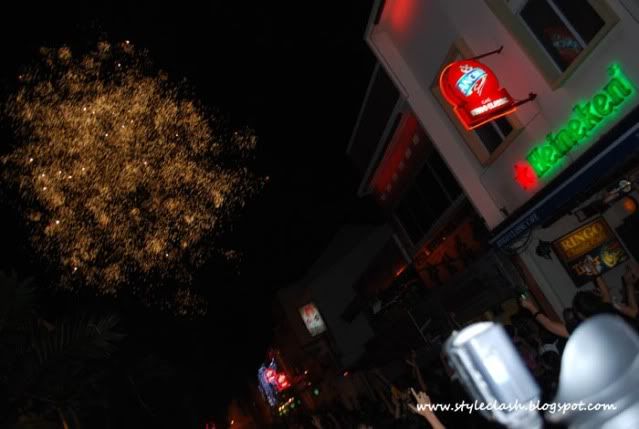 My cam battery went off halfway during the countdown.FML!
Before heading back, we dropped by a bar on the same street and I brought lil' Josh along.
He loves the songs so much ,actually is the bass system..haha...
I'm teaching my bro bad things!!!!!
I let Josh sipped some beers!!!!
Party baby bro!!!!
Happy 2010!!!
Babes and I had a kiss kiss moment during the countdown!
*LOVE*