This is a superb belated post for my Sarawak trip. FML.
We had our brunch at Next Coffee Shop ( Xiang Ji ).It's famous with its mixed pork with organs soup.(btw, I don't know how should I name it)
We saw lots of people were queuing up infront of the shop and IT WAS SO STUFFY!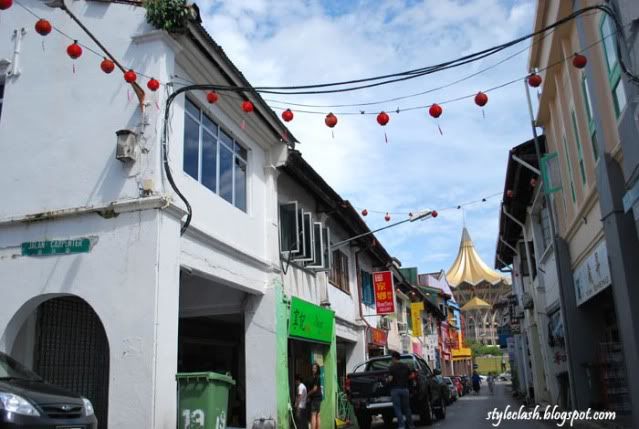 Instead of wasting my time waiting for our seats, I started to explore around the places.
The Old Kuching Street reminded me of Jonker Street in Melaka.
Except the name is different.
While I was passing by the shop next to the coffee shop,I spotted an antique Milo football liked container.
Guess what I did?
I walked into the shop and ask the boss :
" Halo,boss! This lil' football looks cute,can I take a pic with it?"
The boss is so friendly and allowed me to do so.
After taking pic with it, he then started to show me some of the antiques in his antique shop which has been operating for more than 30 years! I think it's 50 years though......
Sarawakians are really FRIENDLY!
No cheat!
Trust me!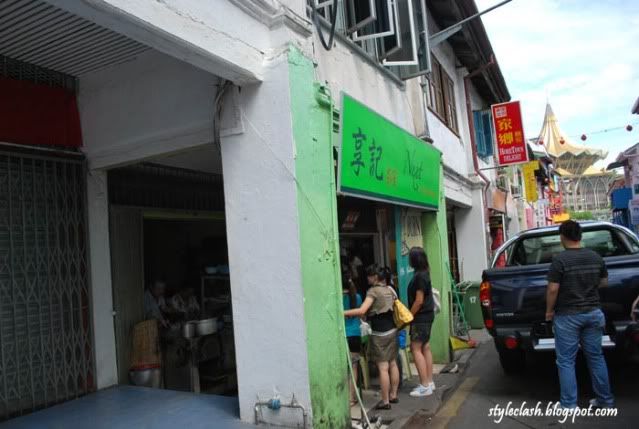 See they are still queuing up for FOOD!
There's a common between the Sarawakians and the Malaccans-They can wait for food no matter how long it is!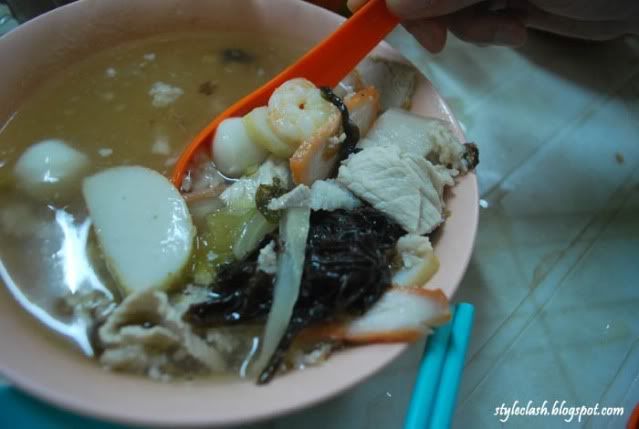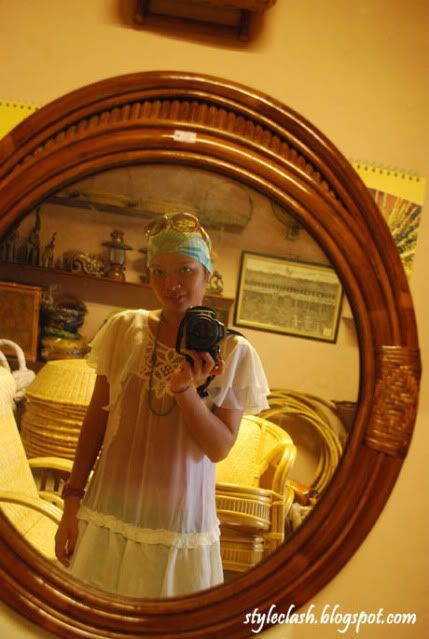 After our brunch, we then started to
'explore'
the Carpenter Street with the guide of Hilda.
It's one of the street in the Old Kuching Street.
There are Carpenter street, Atap street and so forth.(I can't remember it).
I did mention to Hilda to bring us to a cafe which it gave me a deep impression of its interior design with the super spicy noodles.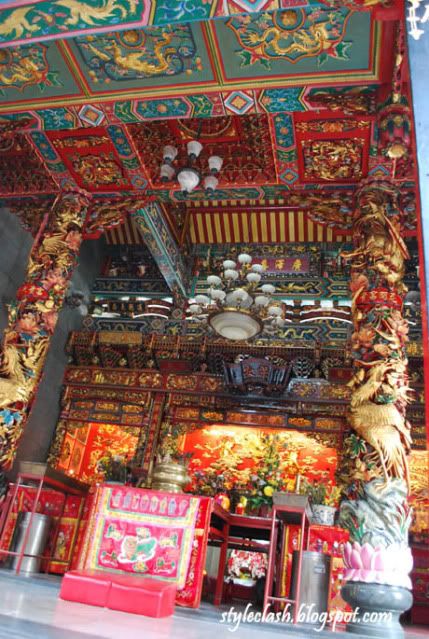 The superb awesome GOLD design of the temple.
It was done in only 1 and a half year!!!!
Just imagine it!!!
It's time for history study trip..lol....
Visit the museums!!!!
Our first destination was the aquarium but it was so damn bored. Fishes in dirty aquariums and there are snakes there!!!!!!
The art gallery was awesome with the creative art of work. We were not allowed to take pics in it so have to be selfish and keep it for myself..haha
Malacca and Sarawak have quite a few similarities.haha....
"You have bomb in Malacca so do we in Sarawak."
that's what Hilda said...haha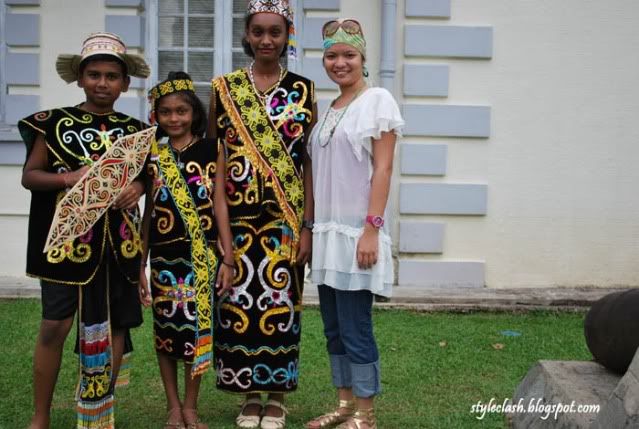 The visitors are offered to rent the traditional costumes of the Iban for RM 10 per person at the museum.
I didn't get to do it as we were in a rush.
So decided to
'tumpang'
the kids..I'm such a cheapskate! FML!
We then proceed to Civic Centre where we could see the whole Kuching City!!!
We had to take an evaluator up to the top. I've forgotten which floor is it.
There's a Link Restaurant , karaoke, tennis court, gym and look out point.
FYI,the tennis court and gym are not in the tower but they are linked together with it.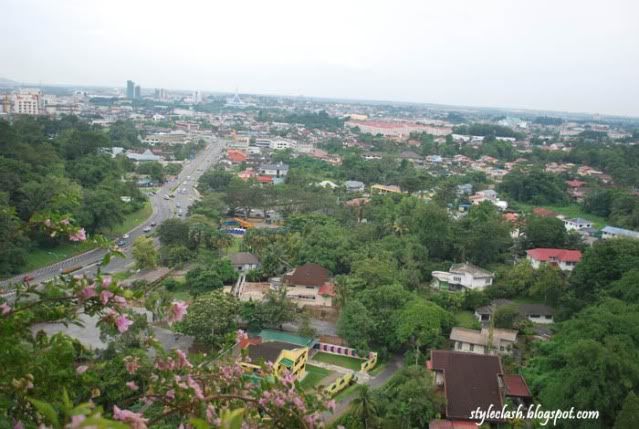 Different stand at the look out point can see different part of the Kuching.
Even the Menara Taming Sari in Malacca couldn't compare with it!!!!
We visited the Link Restaurant for fun.
It serves Eastern Cuisine but it has a Western style interior design.
White lady sounds so vintage.
It's a common dessert in Sarawak which you can find it anywhere there.
Grande
dinner for the night!
Dinner @ Sanga Japanese Restaurant.
It's the
'Rightest'
decision that we've ever made.
We got special offer for the dinner as Hilda's dad is a regular. Only for us!
There were 10 dishes served to us and we couldn't even finish the portion of the food which is only for 3 persons.
There were 5 of us!!!!
All of us sweared not to have sushi for at least a year as we were to full to the max.
Even we felt no appetite when we pass by Pizza Hut which was promoting the new flavor!!
We took a stroll around the city and grabbed the chances to take pics with the CATSSSSSSSSSSSSS!!!!!!!!!!!!!!!
It's a MUST DO when you visit Kuching.
A great day and a great night with sushi!!!!
To be continue.........................