Good Friday is supposed to be a happy day for me as I've got to rest,at least in the noon.
However, my heart was broken into pieces when I found out from
JoeTribe
's blog that my one and only tattoo artist has quit tattooing,
TOTALLY
!
Tattoo has become part of my life.
My tattoo artist has quit is just the same as the end of my life!!!!!!!
Just to be frank, I always promote about him as I love his art of work.It's just like the amazing feelings when I got my 1st tattoo!
FML to the max this time,I don't let any other tattoo artists to do it for me as I've been getting my body inked for 4 years continuously.
What if the others don't get what I want?
FML MAX!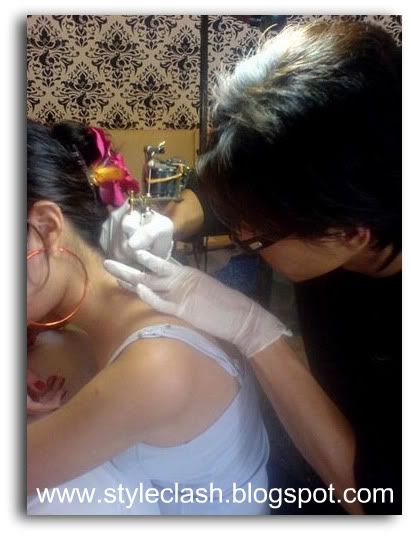 After 11 years of tattooing, he decided to quit. :(
The reason I love to let him do my tattoos as I'm more into Chinese traditional tattoos design and he's really good in it. (He did tattoos in Beijing before).
photo source:
JoeTribe
He was in Malacca for 3 years but the rest of the years were at some where else.
Guess what?
I called my tattoo artist and he replied my call!!!!!!
At least me-the healthy girl and low-cut mini skirt lover(as described by him) still gets privilege for herself even though her tattoo artist has quit tattooing!!!!
I think I hav to break my New Year's resolution. FML!