It's Sunday morning and Aunt JC insisted to have breakfast at her favorite place.
We,the midnight hunks didn't get enough sleep on the night before after partying.
During the 3 days,we had to go wherever in 3 cars.
People have their breakfast in the morning but we had ours at 12 in the noon.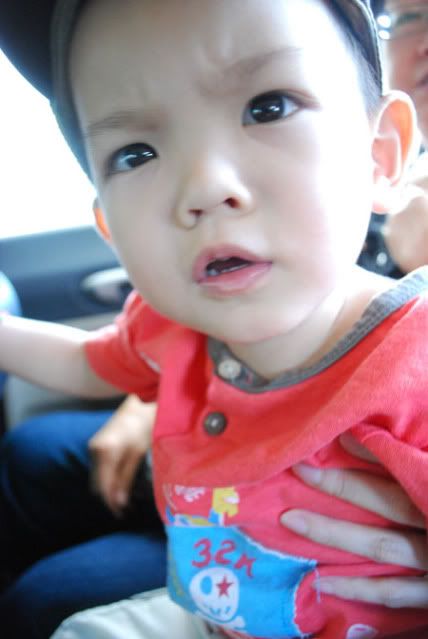 Baby boy always showed me his angry expression whenever I was trying to take a pic of him.:)
Then, it's time to serve the dished to us.
I had no idea what would we be eating until the dish was served.
After our breakfast,we headed to One Borneo,the mall which I always go to waste my time.
It reminded me of my childhood when my parents love taking pics of me and sis.
Gosh!I spotted a 50th Anniversary limited edition Barbie!!!!!!!
It costs RM xxx!!!!!
Talked to mum about it and she asked me to get it by using my own money!!!!!!
As for the dinner of the last night,we went for superb duperb yummy seafood @ Ocean Seafood Restaurant.
It's my 2nd time there.
They really served delicious dishes especially SEAFOOD!!
Their specialty is ther HUGE&VARIETY of seafood to choose from!!!!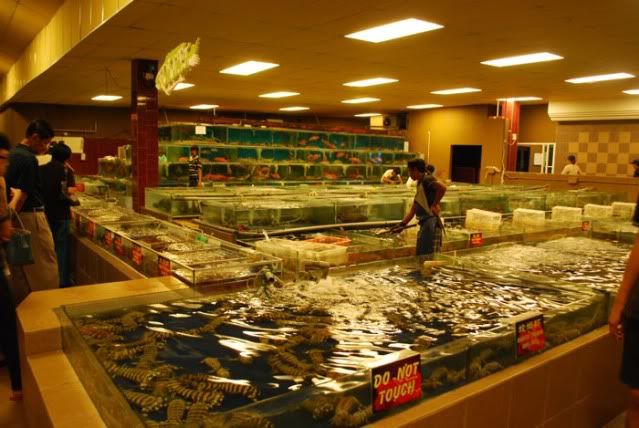 Tada...............this is what I'm talking about.
And this is why I love this place.
BTW,it costs anyone big bucks to have dinner there!!!!!!!!!!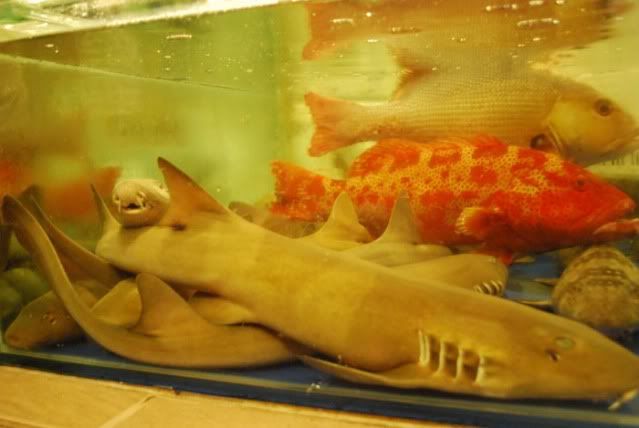 The baby sharks.
WTH the baby sharks doing here?
To cook Shark Fin??????????
The most amazing this is that they have size for the prawns!!!
I was so busy with photographing while aunts were busying with choosing a fish!!!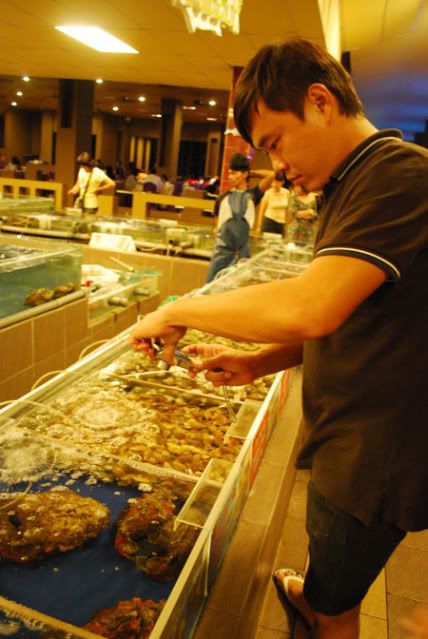 Uncle steven was so busy taking pics of every type of seafood.
"Uncle,are you gona take the pics of every type of seafood?"
"Yup!"
Trust me!He took all the pics from different seafood!!!!!
While waiting for the dishes to be served,everyone was having cam-whore session!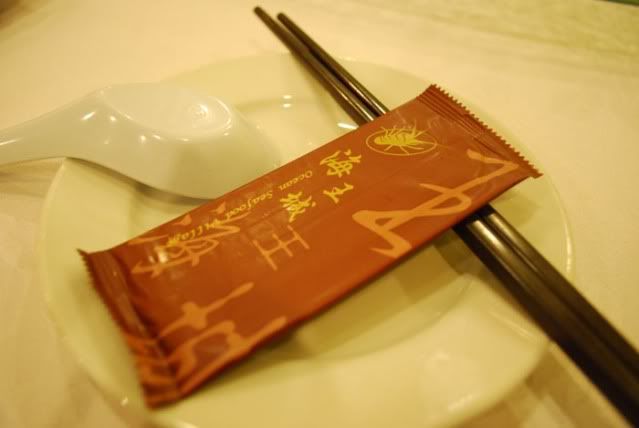 "Everyone is eating while you're busy taking pics."
I remembered Kei told me this..haha