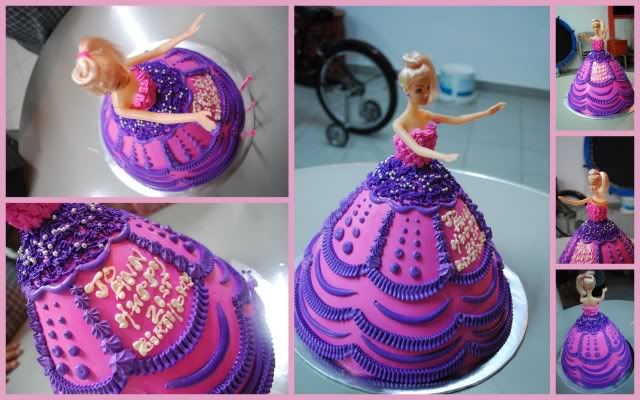 A Barbie cake for my 21st.Sounds childish but this is my childhood with the Barbie~sssss!
Pink & Purple ,my favorite!
Family together~ getherness!!!!
The couzies started to cam-whore using the DSLR.
And here comes the cousins group pics.
My Shepherd's pie and bbq chicken were the highlight of the night for the dinner.
It's tiring to prepare the food though.
As long as they like it,everything is not a problem.
After filling our stomach with food, Bailey was the next to 'act'.
Aunts started to chill with Bailey.
Task given to me-inform them whenever I go to Labuan for cheap liquors!!!!
The spokeperson for Bailey.*even though she's not a drinker*
It's time to SHOW OFF my cake.
Thnx to Aunt Corinna & Uncle Mike for the cake.
A cake in a HUGE box.1st time ever.
Tada...it needs 2 persons to take the cake out!!!haha...Mum and I.
Pic with my hearty
Happy 21st to me in advanced!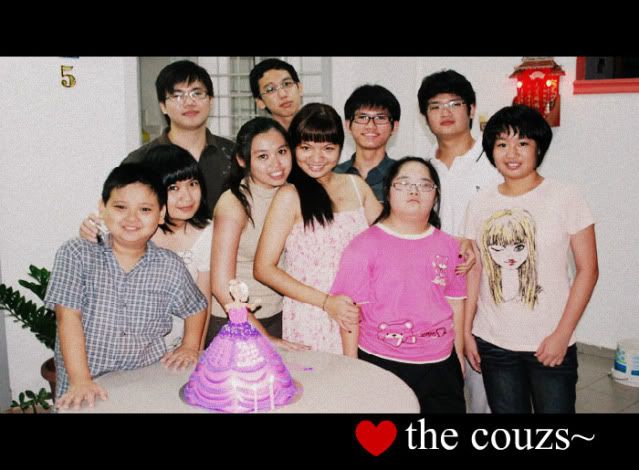 The Lum & Leo cousins!
The birthday girl with the Dato~s and Datin~s.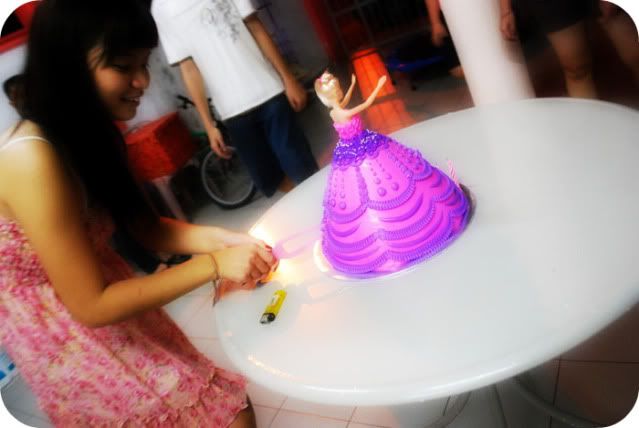 Cake cutting ceremony.*accidentally uploaded this pic 1st*
This is supposed to be done first.
After those traditional ceremony for a birthday cake, we took a long time to figure out the right way to cut the cake.
Uncle Leo suggested that Adrian should photoshop the pic and find the dimension to cut it.:)
At last,we got the best way!!!!
By cutting the skirt instead of pulling the whole doll up as what Adrian said.
And here's the 1st piece of the cake.
Aunt Penny suggested that I should just display the cake in my room without cutting it...haha
And here left half of the Barbie.
HAPPY 21ST TO ME IN ADVANCED!
XOXO