I'm back to Sabah,at last!
After spending 2 weeks of holidays in Malacca, my brain couldn't function well at all.I was like a person who just lost all her memories.
2 weeks of holiday= 1st week was approved by myself to go home+the official Raya holiday!
I forgot everything that I've learned the week before my self-approved holiday.
Got my Spanish,Organizational Behavior and Entrepreneurship result= BIEN!!!! BUENO!!!*feliz*
Once I met any of my friends,they were so eager to know if I'm in a relationship..haha....based on the pics.GOSH!!!!!!
Mummy bought me a new Barbie phone pouch!!!!!
the economics mag and my Barbie phone pouch!:)
Had Toastmaster meeting this evening and our president was kind enough to bring mooncakes,drinks, pineapple(of course cut into pieces) and a fruit which is similar as nangka.
The colour of the drink looks like...............................
Some said it looks like someone's pee,
I told Samuel that it's tequila shot when he's drinking...haha....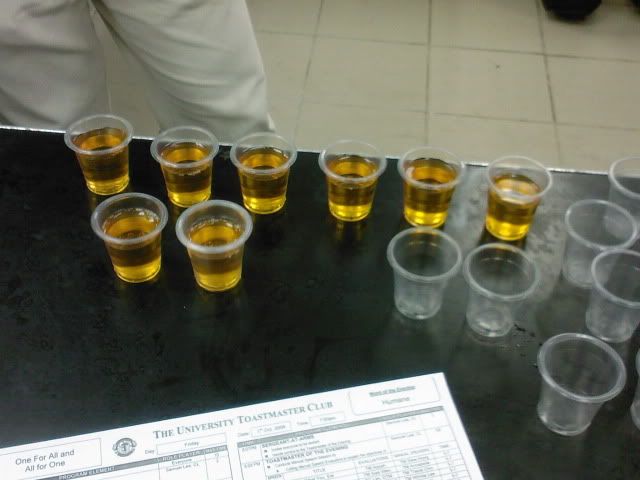 It's chrysanthemum tea!!!!!
Durian for supper!
I've forgotten that I need to do an interview tomorrow and yet my mouth is full of the smell of durian!