Our last minute one day trip to Kudat just to follow Benny to collect his things there.
It took us almost 3 hours ++ to reach as the road is all winding up to the hills.
Mind you,there's no highway as West Malaysia.
More over, there's no lamp posts at night and it's dark all the way.
We were supposed to head the road at 10 in the morning but since all of us have a bad habit to oversleep,our journey started at 12 noon.
Even though 6 of us in a Honda Accord but we needed to be considerate to let the car has a rest as the water in the engine boiled when it had used too much 'energy'.
Just to spend our time fruitfully,we cam-whored!!!!!!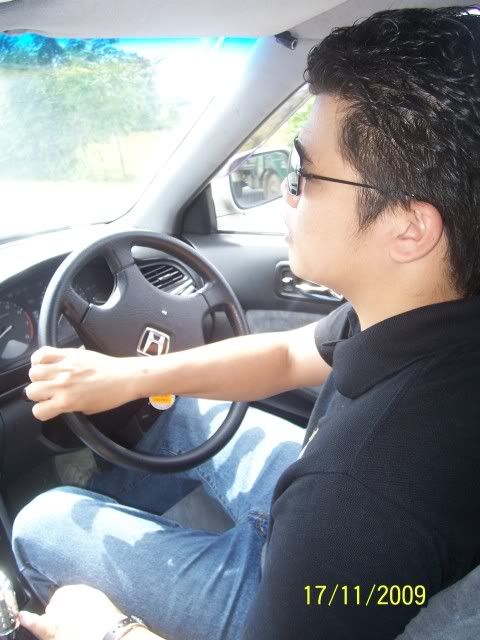 Driver of the day-Mr.Benny Tan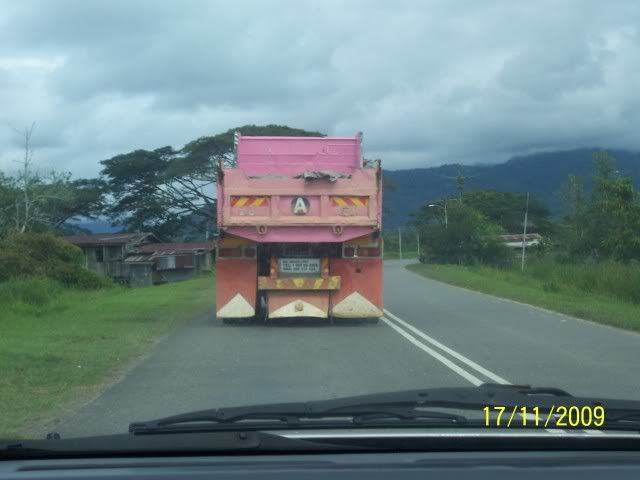 We spotted pink lorry on the way to Kudat.Cool!
Hilda thought a cow was a goat..haha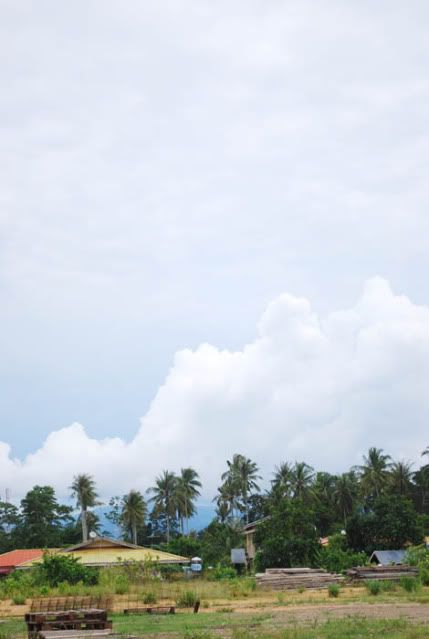 While waiting for Benny,took this pic...You don't get to see blue high sky in Malacca!
After Benny has done his thing,we then headed to The Tip of Borneo which is a tourist destination in Sabah.
Sounds nice to mention 'tourist destination',but,guess what?
The road to the so-called tourist destination is so damn worse!!!
It's all stones on the road and just imagine the condition of the road after a heavy rain.
The drive took us 13km all the way up to The Tip of Borneo.
Fortunately,the rain has stopped!
The walk to the Tip of Borneo
The on the way picturesque scenery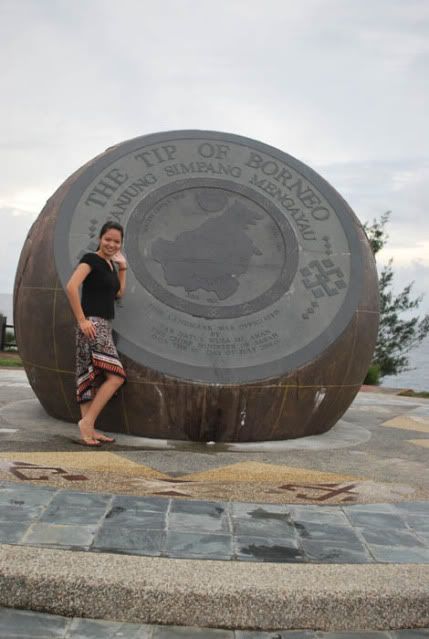 We're here!The Tip of Borneo!
It's amazing to see the deep blue sea with the wave hits of the rocks!
"Beware,danger. Don't cross beyond this gate"
Guess what we've done?
We rebelled! The rules are meant to be broken.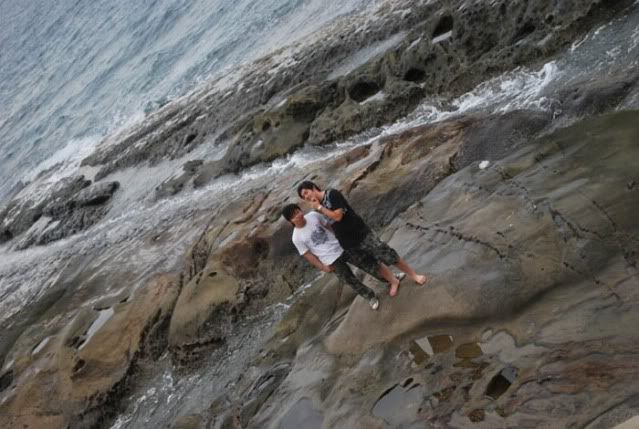 Andy and Aaron at the illegal area.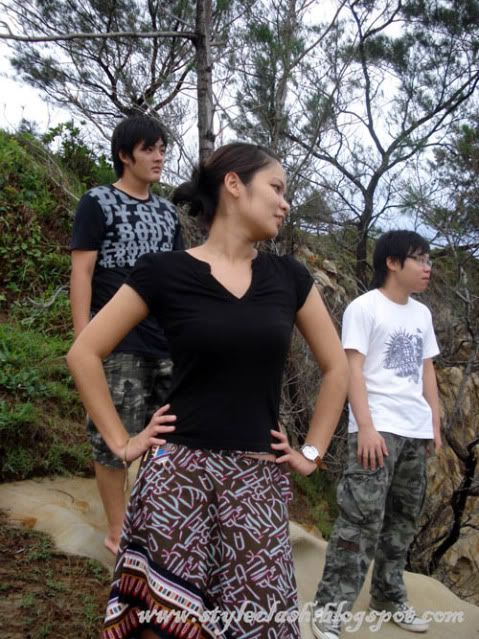 posers
Hilda and moi started to pose for the cam.
Benny the photographer with moi's dslr and AhBer the model.haha
Aaron's moment.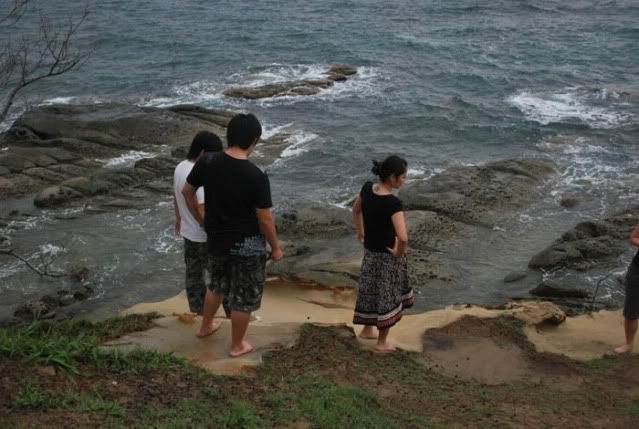 Benny took countless of pics of this as we wanted to wait for the wave.
AhBer,Benny,Andy and Aaron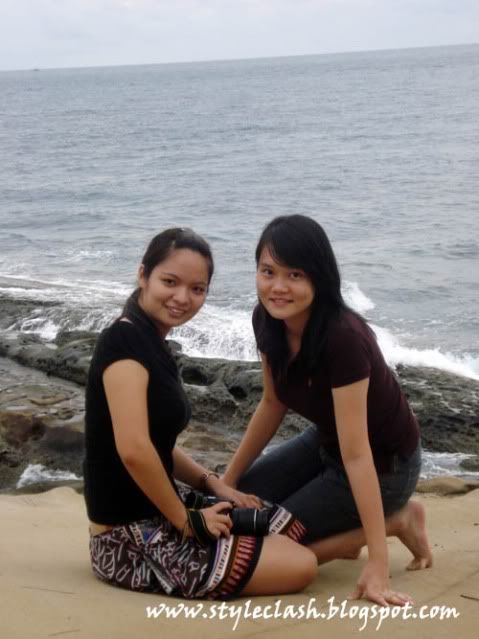 My 2nd favorite shot by Hilda's cam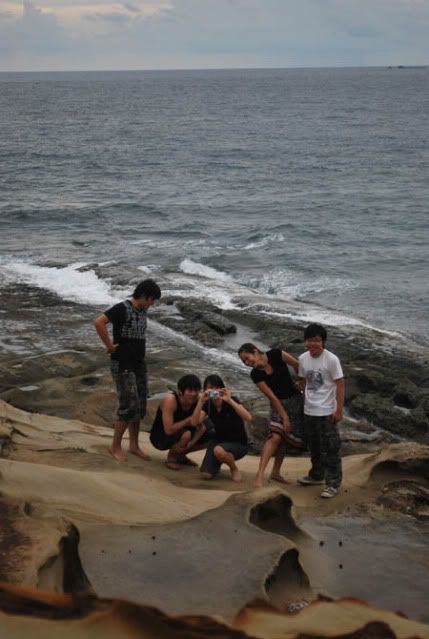 Spontaneous by Benny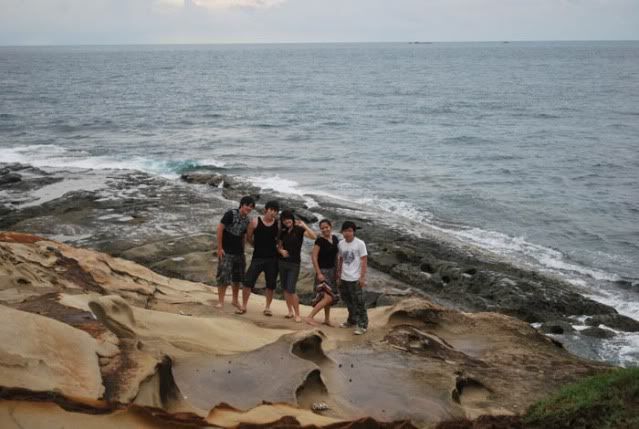 Changing spot for our photo session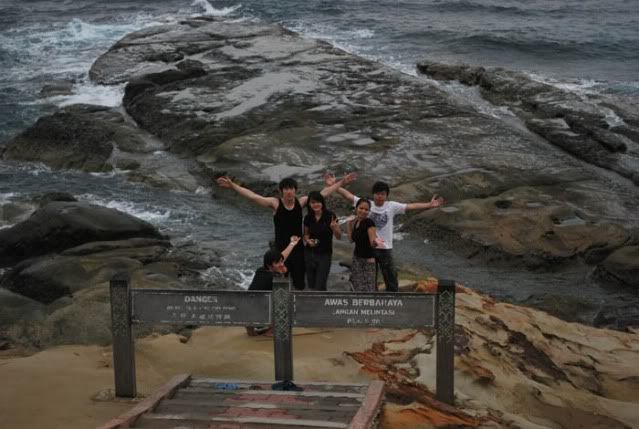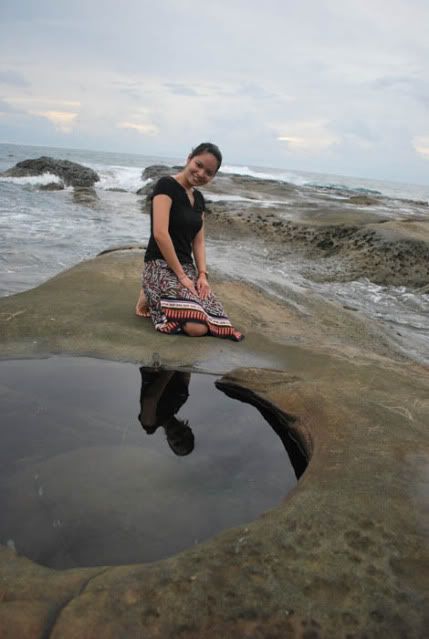 The fungus on the rocks!
It's all about the wave and me.Lol....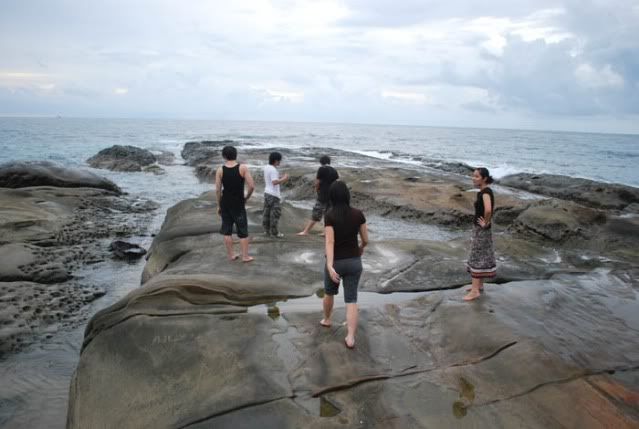 My masterpiece. Favorite shot of all!
The close-up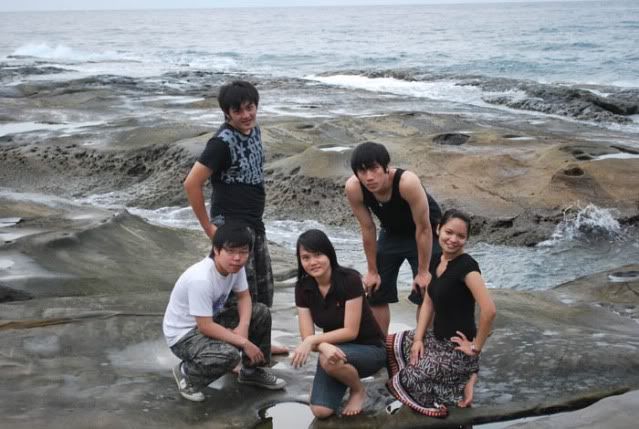 Our only group pic
Blur pic by Hilda..haha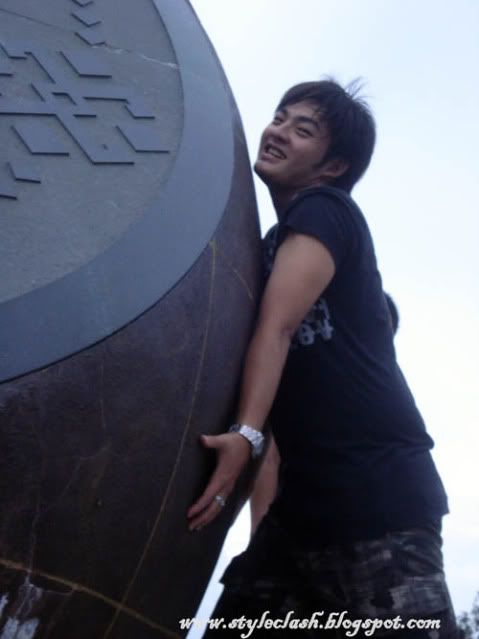 Aaron's big size but he could not lift it up at all..shame on you!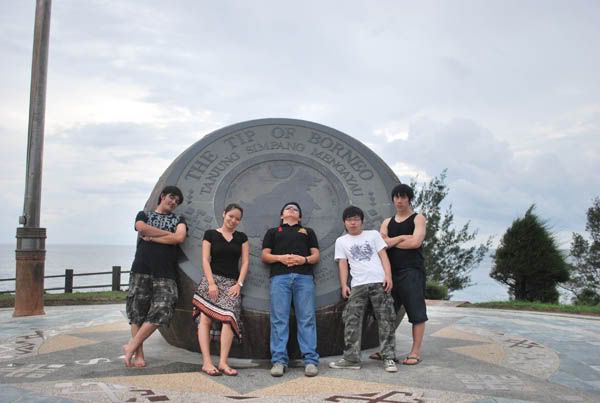 Last pic by Hilda before we left.
The sun has set when we headed back to Kota Kinabalu.
Stopped by the shops to grab some nuts.Kudat has the best nuts!
That's what we ate for our lunch and dinner.
Tiring but fun trip!