Connection is back and I'm back in action to update my blog!
Just before everyone headed home for sem break except me,Andy, Eugene and Mey,we had a lil' celebration for the trio.
Seafood is always the privilege choice in Sabah when it comes to occasion!
When we were ordering the food,literally,Benny did the ordering with the
'top sales personality
' lady,all we did was photo taking session.It's kinda like
'spoon-feed'
by Benny to eat what he ordered as we're not good in ordering,me,absolutely.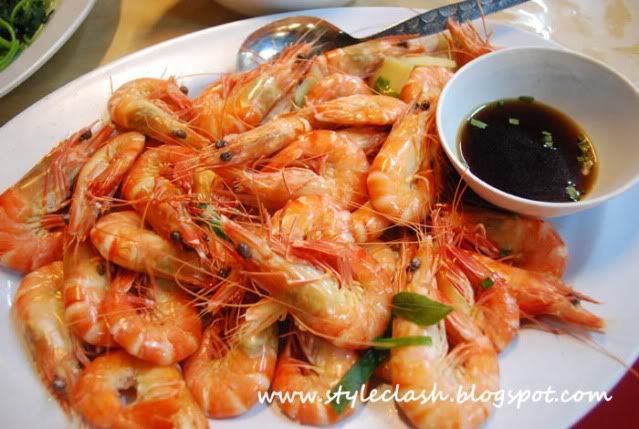 Steam prawns with soy sauce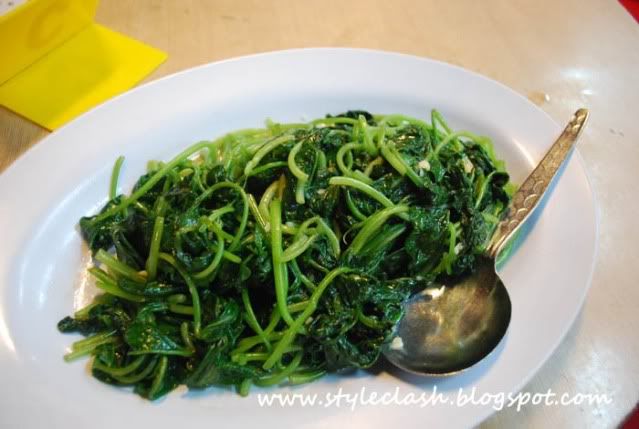 The green..I'm bad at naming the type of vege
Mongolian chicken..it's yummy!!!!!
The restaurant specialty of toufu
The soup with fish....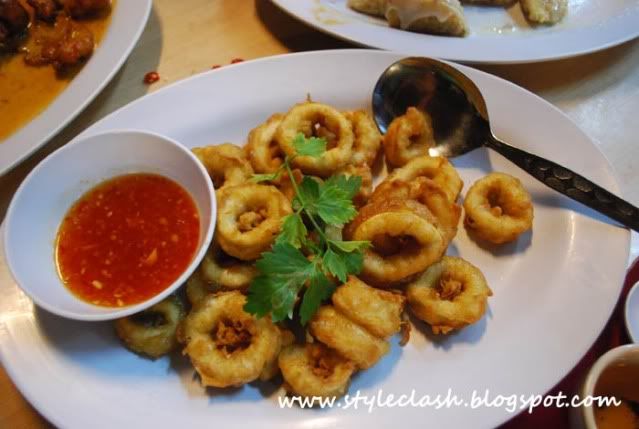 Fried squid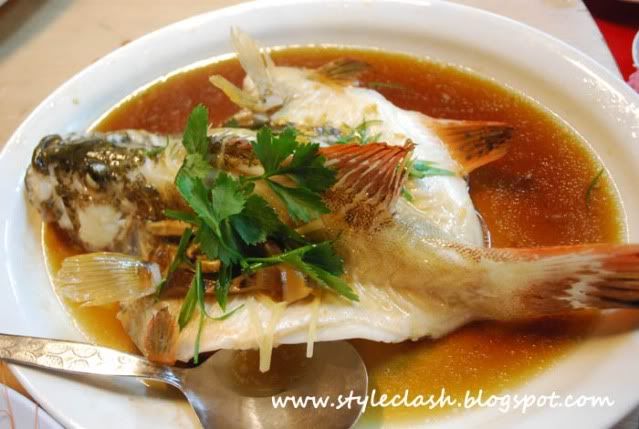 The fish..it's not enough for the 10 of us
Almost done eating except for Andy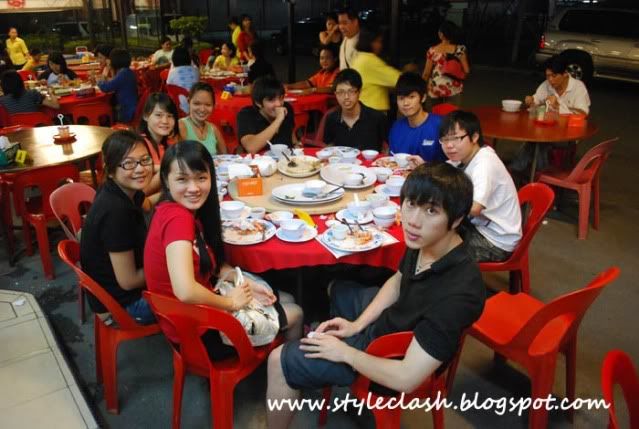 The price for the dinner didn't really satisfied us as the best seafood restaurant in town is much cheaper than this.
Later then,we suggested to go somewhere nearby with good environment to do the cake cutting ceremony.
As usual,
Upperstar Pepper Grill & Bar
was the choice but this time it's the other branch that we visited.
The cafe has lots of pictures hanging everywhere.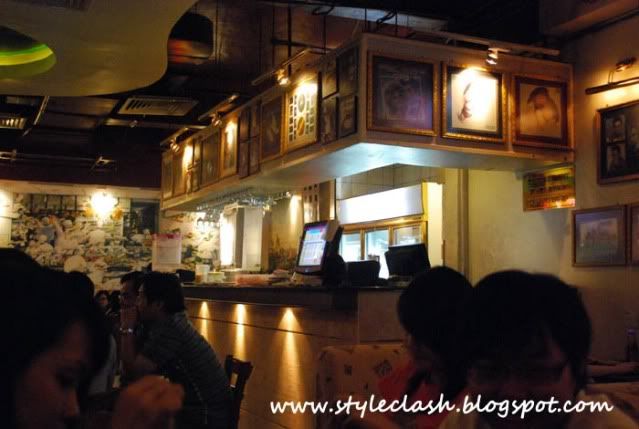 The 1st floor
They have great interior design.You can't find it in Malacca!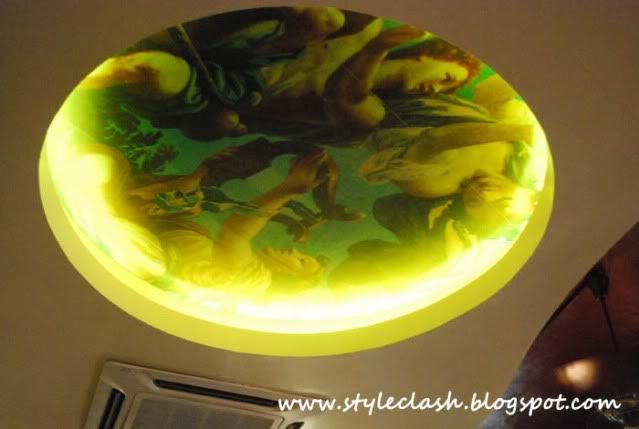 The ceiling.Cool!
The people who hang out ...
My favorite part of all
Aaron's supper..I have no idea the name of this but it has lamb in it
The bday girl and boys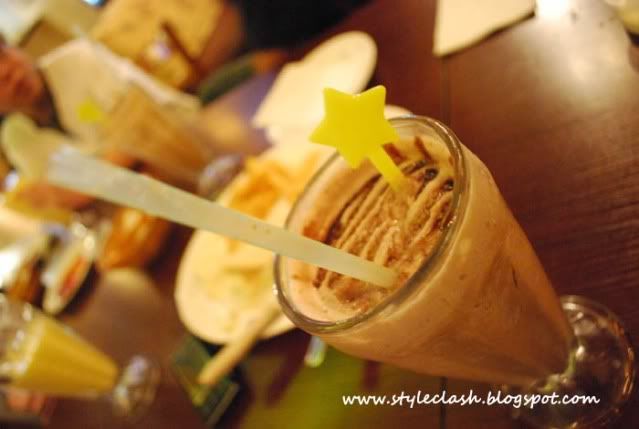 The ice-blended chocolate.It seems like most of us had this.It's supposed to have the cream topping but they substitute it with the choco fudge.
Cakes are the main roles of the night
Too happy with the presents and cakes
Andy and Derrick took turn to make a wish as we were sitting right exactly under the fan.haha.......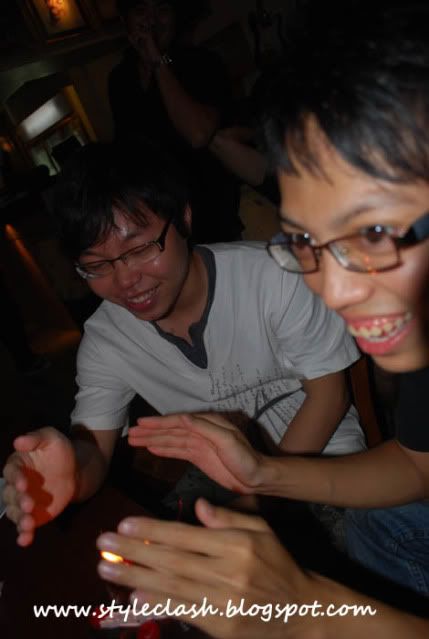 My idea for the candle bitting..haha...Derrick thought he could escape from this
Group pic
After the hang-out, we went to ODEC in our campus which is the best place to hang out by the seaside as it's a jetty.
Upperstar Pepper Grill & Bar
,
Block C, Lot 8, Ground Floor,
Lorong Okok Kayu Manis,
Damai plaza Phase 3,
Kota Kinabalu.
Tel: +6088 260 388