Everyone's perception about a restaurant:
"When the restaurant is crowded with people waiting in the queue, it serves delicious food, of course."
I'm gonna deny it as the food I had at the restaurant which was crowded served the worst food with SUPERB EXPENSIVE price!!!!
Little Taiwan @ Aeon Jusco
was newly opened when my mum and I decided to have our 1st try there.
Everyone was waiting for their seat outside of the restaurant!
The menu
Lil' Josh is serious when it comes to FOOD!
The siblings hood
Fatty bum bum
Chef's recommendation:
Spicy beef meat ball noodles , pan fried chicken dumpling, slated chicken chop rice, spicy hot ramee, crispy deep fried fish rice set and 'tang tang' noodles.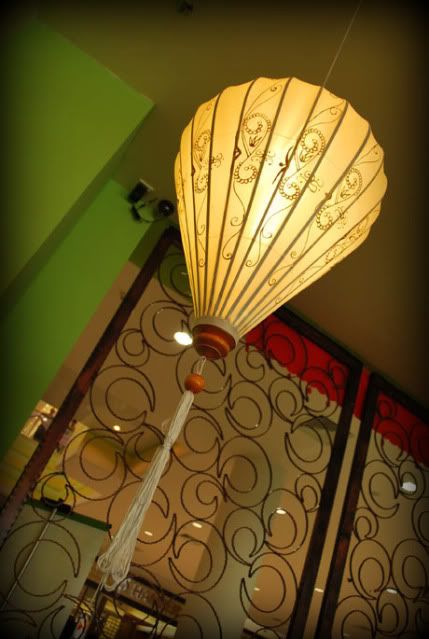 The deco.
Little Taiwan:Malaysia Origin.
Only comment:Not Taiwanese and not Malaysian taste at all!
Baby bro with pearl milk tea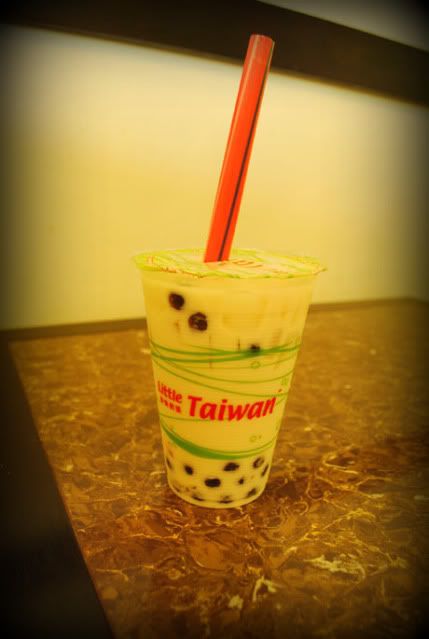 This
pearl milk tea
is superb ex!!!! It's RM 7.90!!!!!!!!!!!!!
The taste was sux..the ice is more than the tea!
Chef's recommendation:
"Tang tang " noodles.
Comment:
just the usual taste as mee. The noodles tasted more to instant mee instead of handmade mee. Meatballs can get from supermarket and the egg is not marinated enough with the sauce.
One word- Failed!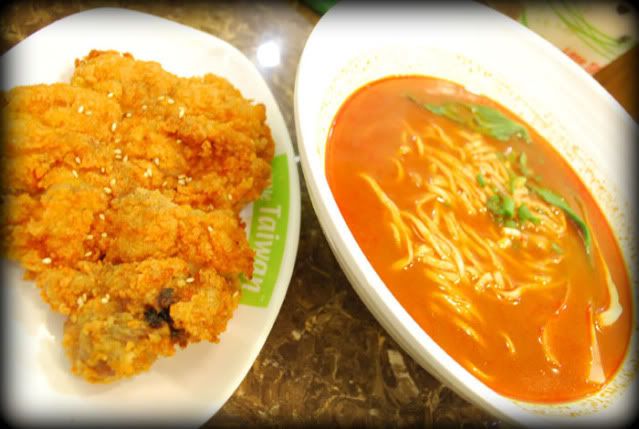 Mum's dish: Super spicy ramee and deep fried chicken chop
Comment:
The ramee doesn't taste 'fresh'.The same as my 'instant' mee. The soup is not really spicy,didn't reach the 'super hot' standard. The chicken chop is so-so.
Bro's dish:Minced meat Lou Shu Fan.
Too much gracy makes the Lou Shu Fan too soft.
Chef's recommendation:
Pan fried Chicken Dumpling.
The dumpling in Sabah is nicer then this. It's RM 6.90 for 4 pieces only! There's better 'deal' in Sabah where 10 pieces for RM 6! Taste much better than Little Taiwan.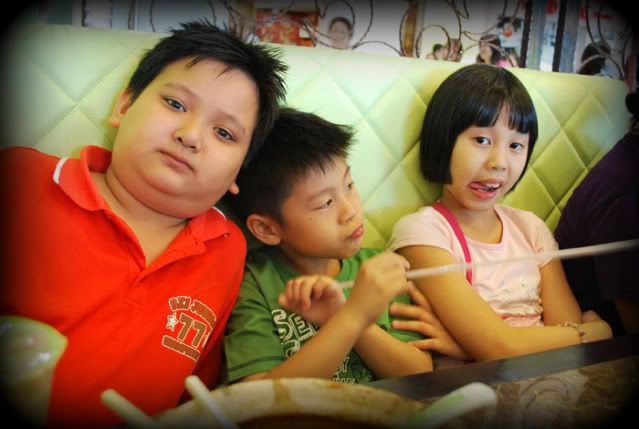 Bumped into cousins and aunt and spent few hours at the restaurant.
Couz Kaibo with his foolish act-"The straw"
The service @ Little Taiwan is bad too!!!!!!
No more 2nd time for me!