The most Sabah has are the mountains and sea!
Mount Kota Kinabalu is the backbone of Sabah.
It made Sabah as an unique place too!
That's why even the HongKong stars shot their drama in Sabah.
3 more papers to go before we ended our finals season.
No studying ,no revision for the next few papers BUT traveling around Sabah. <3 You could only do it in Sabah. It's a last minute trip for us.
When Benny picked me up in the morning,he suggested to send me to Jesselton Point so that I could go to the island due to my dressing....FML!
You'll know when you see it!
We stopped at Ranau before going up to Kundasang just to see the
BEAUTIFUL
view of Mount KK.
Never intend to climb it yet as my stamina is sux to the max.
View is enough to take my breath away.
I never knew the feelings of sitting
RIGHT INFRONT OF MOUNT KK
and take some time off admiring at it could be so awesome!
The feelings is undescribable.
We could feel that the scenery was motionless.
It's totally like a painting!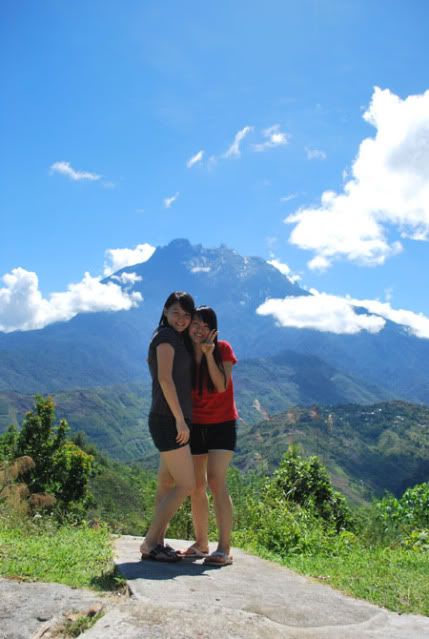 After that, we continued our journey to Kundasang where you could find homestay over there.
Benny and Aaron brought us explored to a place where not everyone notices about it!
Our 4WD almost fell from the hill.
What would happen if the 4WD fall?
We could lose our lives!
We were supposed to make a turn down to the hill.
The bushes along the hill was the cause.
No one noticed it and I thought it was only one of the wheels trapped in a hole.
but different thing happened.Half of the 4WD was trapped down the hill!
We were not panicked. Weird!
The 3 ladies then tagged Aaron along down the hill to seek for help.
Luckily, he has a foster family at the homestay.
At least some hope!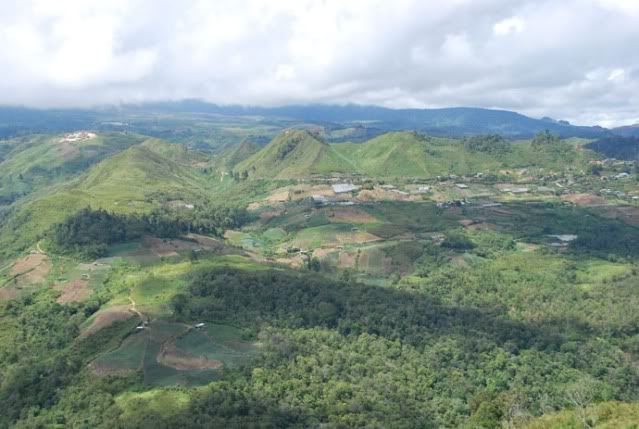 We needed 2 tow-trucks to pull the 4WD up because it's too heavy.
We expected it to cost big bucks as it's Labour Day!
Money doesn't matter.
As long as everyone's safe.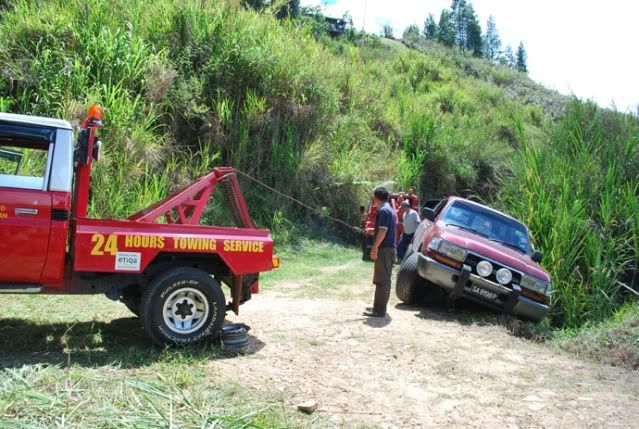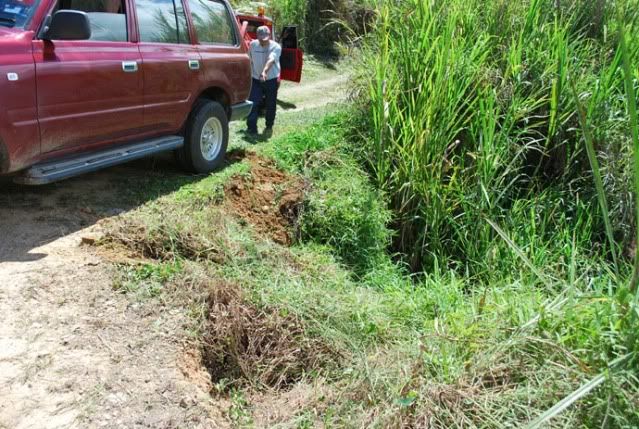 We got sun-burn under the sun as we were bbq-ing ourselves.
Everyone was so hungry.
Lunch time!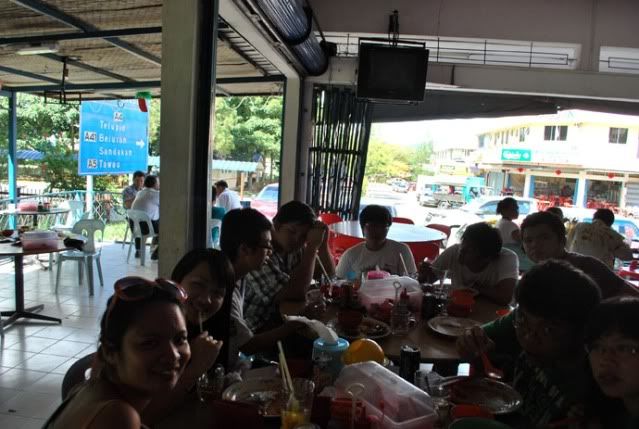 Next destination: Hot Spring Poring.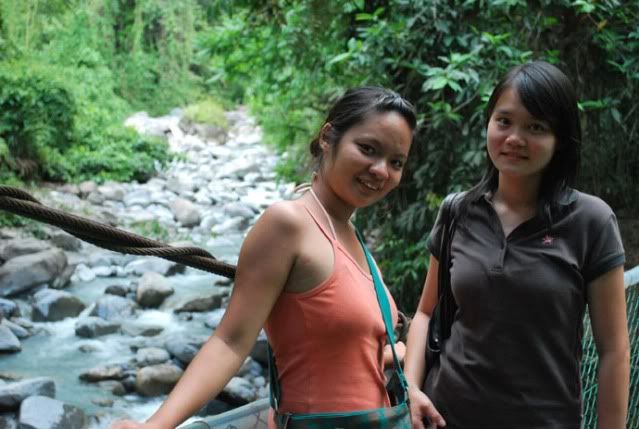 But we headed to the cooling waterfall first as our skin was burning like SHIT!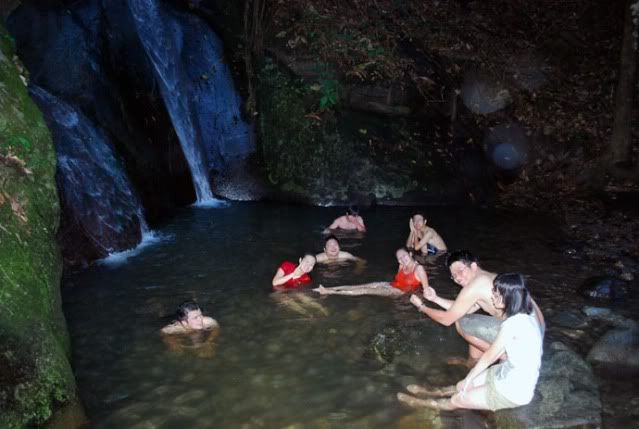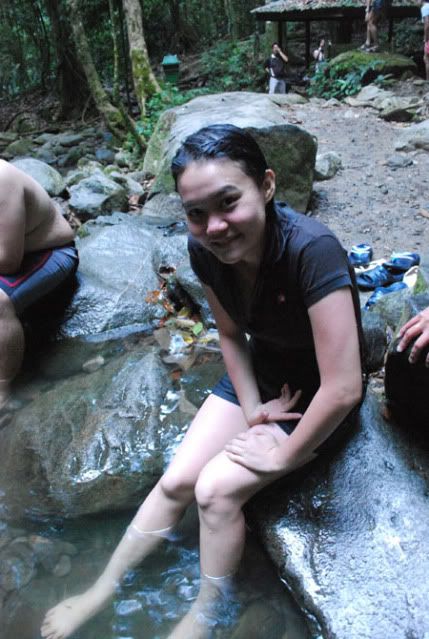 Free fish spa as we found lots of small fishes in the waterfall giving free massage.....lol
While we were on our way back,we stopped by the roadside to grab some stuff.
The rice from the hill is famous known here.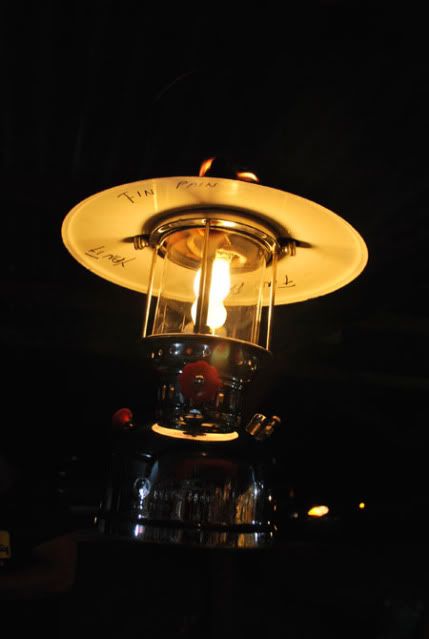 Every stall is selling the same vege,food,rice and blah blah blah....
Last but not least,we gave Benny a birthday surprise in advanced!
happy bday benny!
I got even sun-burn .Thnx to my attire of the day!