Labuan,here we come!

Woke up @ 4-ish to get ready to Jesselton point.
I could only get 3 hours ++ of sleep. My eyes were swollen early in the morning. T_T
All of us were so excited and couldn't wait for our HOLIDAY!!!!!!!
I was supposed to be the
'cameraman'
but...............see what happened!!!!!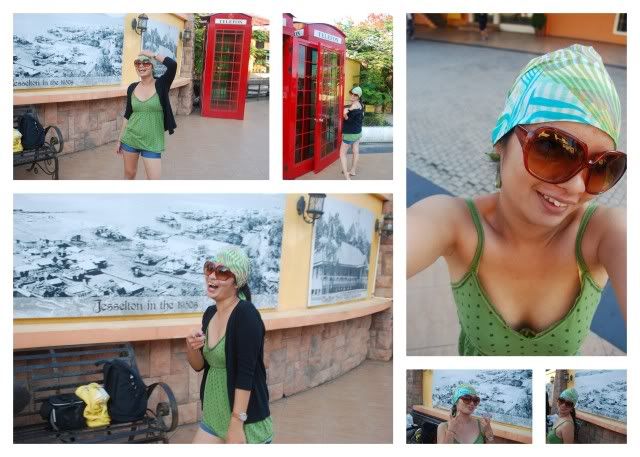 We reached Jesselton point kinda early (around 6.30 am)as none of the counter was opened yet.
They have economics and first class seats but we don't even know what's the difference.
Jo:
"What's the difference between economic seats and first class?"
Lady:
" First class seats are on the top while economics class are at the bottom."
So we thought that's the difference and made up our mind to get the economics seats.
We've spent our time fruitfully while waiting....
I've become their model for photoshoot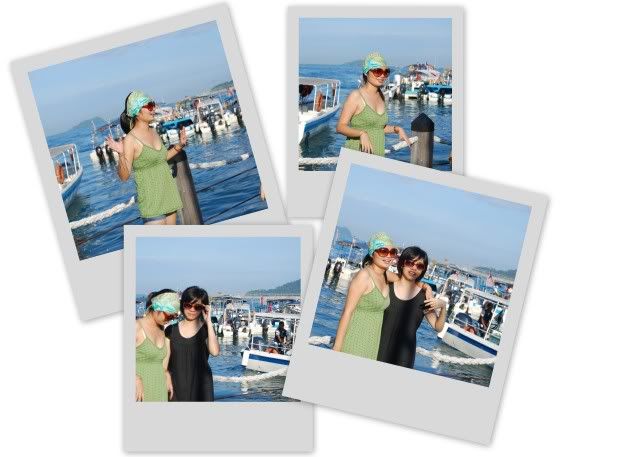 Me likey!
We're ready to set off!!!
Here we come!!!!!!
Guess what?It was a 3 hours journey to Labuan.
Gosh!!!How could we stand of it??? 3 of us girls kept complaining about it.
Worst to worst,we were almost freezing during the journey as the air-con was so damn cold!!!
There were babies crying!!!!!!
The last time I took a ferry trip was during the Redang trip.
I almost vomited this time.
The same old history as before.
We felt relieve when we finally reached.
Luckily I've got a friend to reserve the hotel for us.It's supposed to be motel.
Save money on accommodation,spend more on alcohol and chocos.
We searched for the motel with no direction..haha...
Thank God.I've got the Malaccan friend to lead me the way on the phone.:)
It's a nice room and could fit in 6 of us!!!
Our 1st stop:
Buy
kain,kain
and more
kain
!!!!!!!!!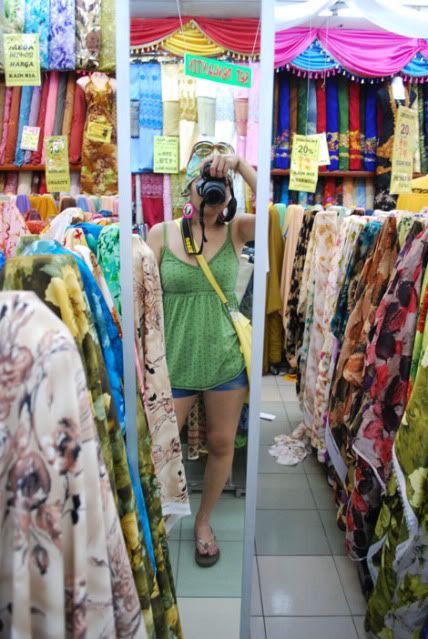 While waiting for Sharon to pick her favo clothes after I've done mine.
Btw,the clothes are way too cheapo!!!!!!!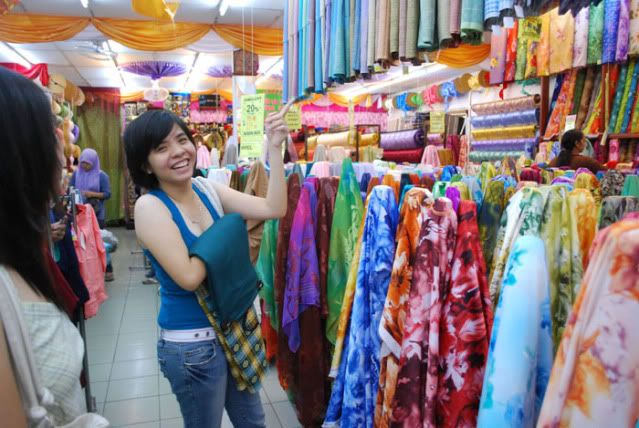 See her joyous face!!!!
Cheap till she couldn't stop buying.
Pity the guys,they were waiting for us at first but couldn't stand it and asked for our
'permission'
to have their
'guys' route'.
In Labuan,it's all about liquor and choco!!!!!
After we've bought what we wanted,we headed for our main mission:Chocos & alcohol!!!!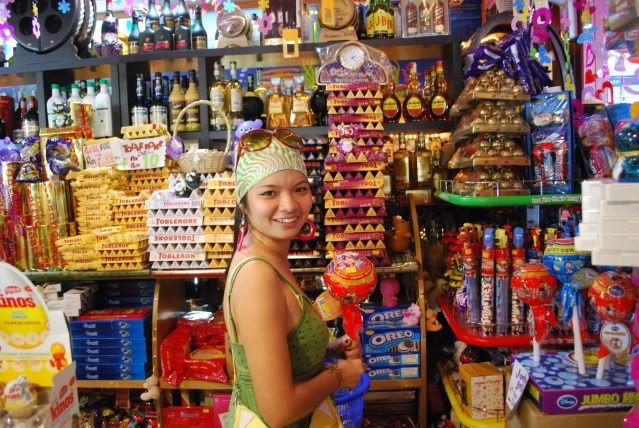 Tada..........................
Had Jaz beer as my driking water as the beers are dirt cheapo!!!!!!
Got back to our room for a rest after walking for few hours.
Had a nap......all of us didn't have enough sleep the night before ESPECIALLY me as I was involved in an uni's event.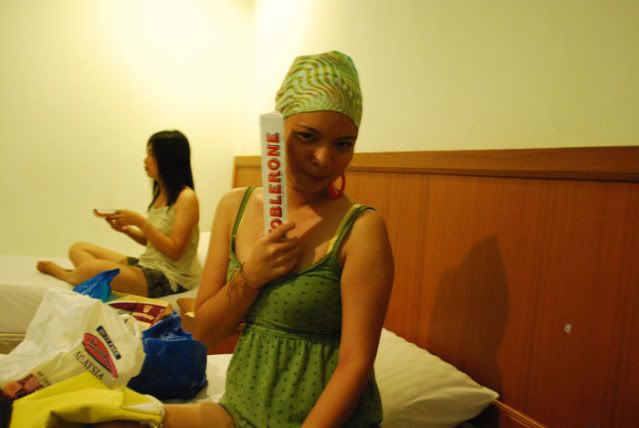 Toblerone for lil' Josh!!!!!
Choco and beer!!!Yummy!!!!!!!!!!!!!!!!!!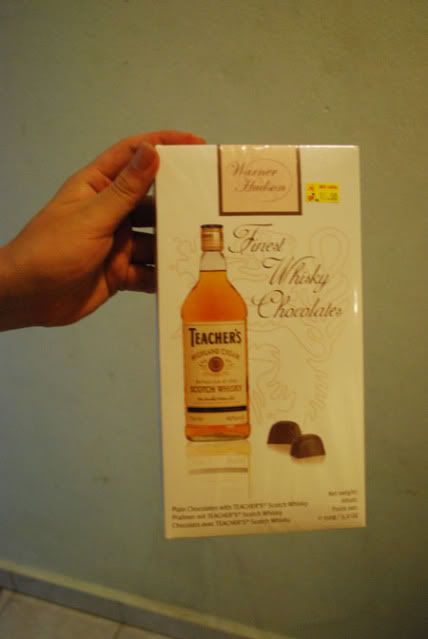 We kept making fun of Sharon with this Teacher's choco.
Btw,she's studying thesal.Our future teacher!!!!!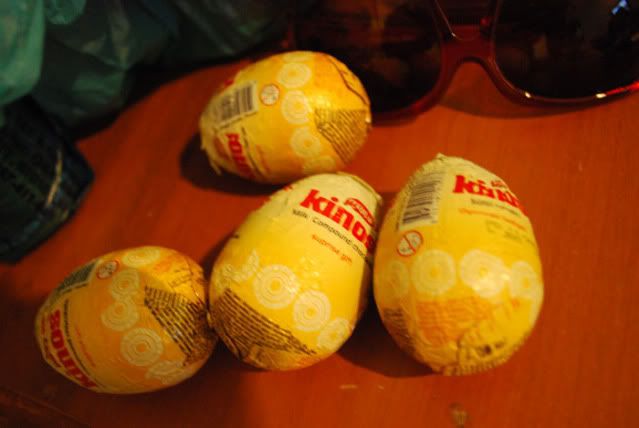 Mini eggs for the kids!!!!
Chong wu bought all these.
I didn't have so much money to buy these choco..haha
Teacher Sharon's kain..............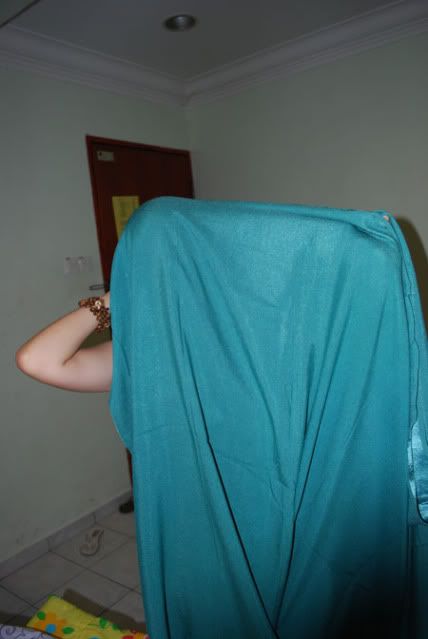 Our teacher Sharon as the Green pontianak!!!!!*Joke*
We took an hour nap and got ourselves ready for dinner.
First,we headed to Uzana Kewangan.It's the only shoppig mall in Labuan.
It's only 7-ish at night.
See how quiet is the place.
They have tattooo here.
When I walked towards the shop,I foudn out that the tattooist is an
'ang moh'.
He's handsome though.*_*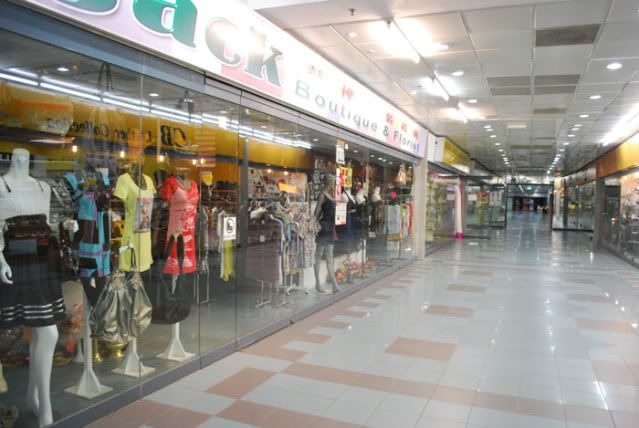 Most of the shops were closed before 7.
We couldn't find any food there so we
'surveyed'
around the shoplots opposite of our motel.
This is the R&B club there.I didn't even feel like putting one of my legs into the club..haha
It doesn't look like a club at all.
Btw,it's just opposite of our dining place.
We walked around th area to find a nice place to hang out.
When we reached a dead end at a junction,we just simply turned to another direction.
We walked with no direction at night..haha...
Finally,we came to the jetty...........................
We stopped by a shop to get some alcoholic drinks before we got back to our room......
The next day,3 of us girls went back to the clothe shop to get more kain.
This time Sharon and I bargained like crazy...haha
However,the bosses were kind enough to reduce the price for us.
Guess they prayed that they won't see us there anymore..haha...cuz we would make them suffer a big loss.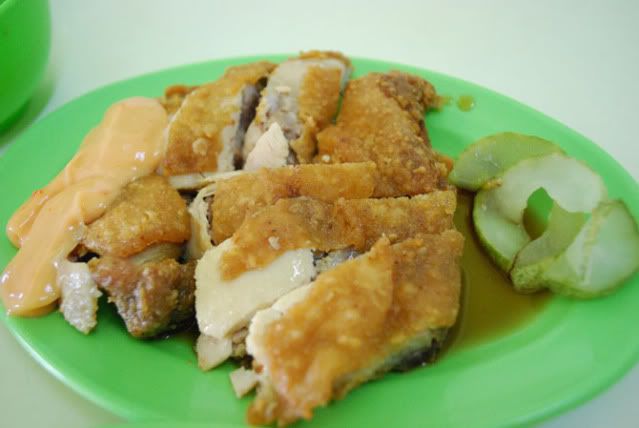 Our lunch on 2nd day.
It's Sarawak Salad Chicken rice but they have modified it by using soysauce.
Just imagine that I was with 5 Sarawakian and myself had been to Sarawak before so for sure we know how the original salad chicken rice looks like...haha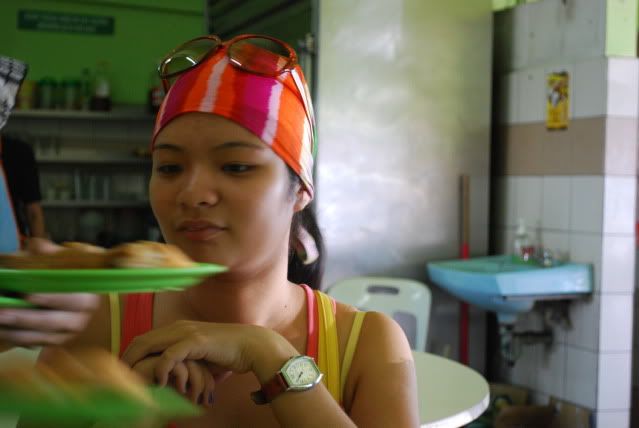 Temptation before tasting.......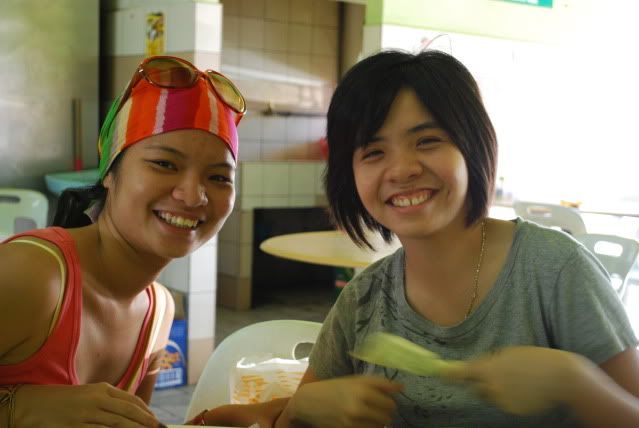 Jo and Sharon.
The mini bus in Labuan is so cute!
What kind of tattoo shop is this??????
The signboards in Labuan are interesting........
It's time to pack our stuff ...................................
I bought Jaz beer again before leaving.Kinda addicted to it though.
I can't find it in Malacca.
Last but not least,got myself a bottle of liquor!!!!!!
Forgot about this pic....my hands are longer!!!!!!!!!!!!!!!!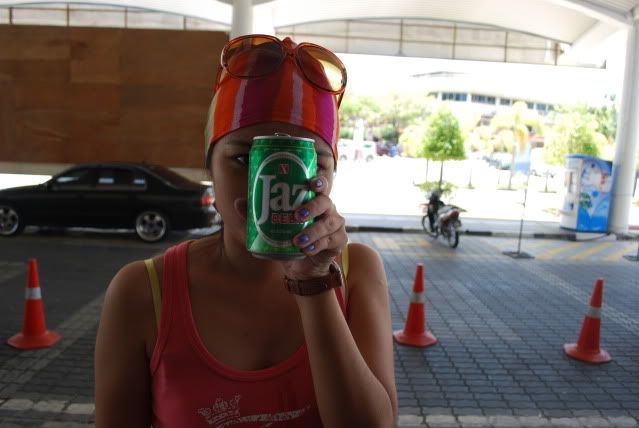 I'm drinking Jaz......haha..yummy!!!!!!!!!!!
I can't live without beers!!!!!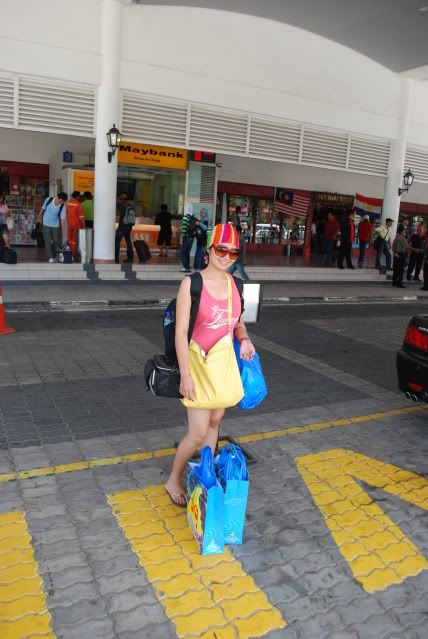 We got ourselves the first class seats for our way back...
It's really more comfortable!!!!!!
But still freeze to the max!!!haha............