Finally I'm updating this grandma's old story about the island trip!
Due to the drinking night before our trip, we - the midnight hunks couldn't get out of the bed early in the morning!
WE looked SLEEPY!!!!!
At least we controlled our drinking.
Aunt Jen cooked chicken curry the night before.This trip is more to picnic.:)
There were total of 29 of us and everyone brought nice food.
Fyi,there' no nice food available on the island.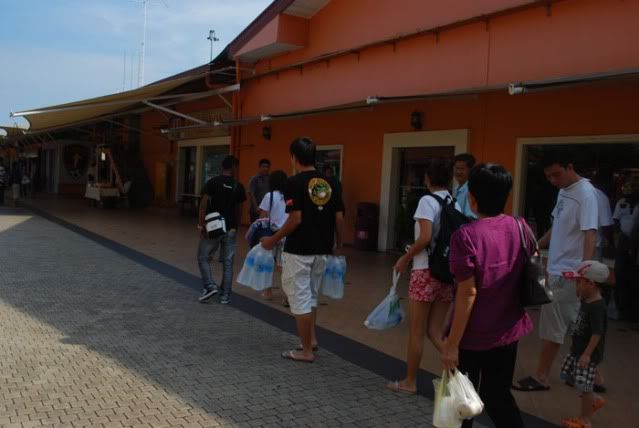 We had to rent 2 boats to get to the island as there were too many of us.
While Aunt Jen was bargaining with a guy about the snorkelling equipment,Aunt JC and I were enjoying ourselves with nice 'scenery'.
We looked comfortable in this pic but the truth is the boat was like knocking on the rocks!
Our ass were pain like hell!!!!!
We've reached our destination!!!!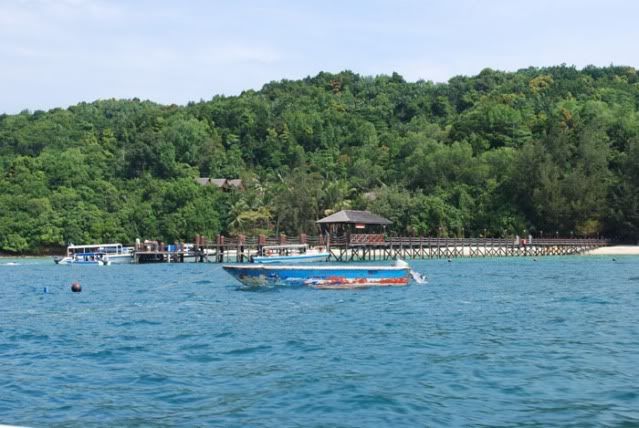 The Manukan Island!
In Sabah,you can go to the island everyday if you want,any island that you feel like it and dive all day long!!!!!!!!!!
Everyone was in hunger during the whole journey and started to prey for food!
The chicken curry was the main character of the day for our breakfast!
It's so yummy!
Few of them went for a superb awesome activity-the flying fish!!!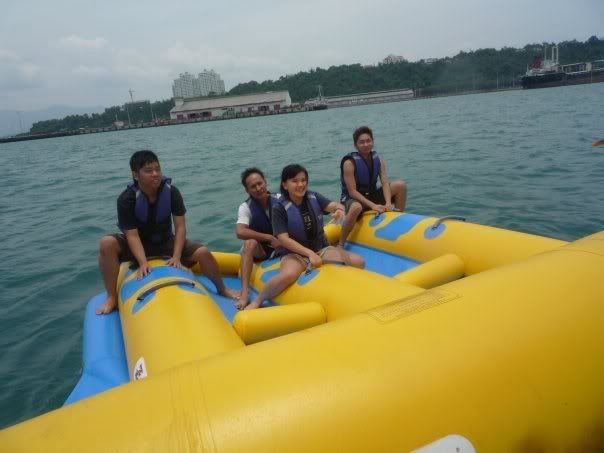 That's how they should play it.........BUT..........................
They started to play it with their own way!
While waiting for the rest of them to return from the water sport,Aunt Jen offered a drink to me.
Aunt Jen:"Nah..drink this."
Jo:"What's this?"
Aunt Jen:"Coffee..to keep us more energetic for party tonight."
Gosh!I was so shocked though..haha..it's in the morning and she'd prepared to party.
While we were walking towards the boat,the kids started to feed the fishes with bread.
It's one of the uniqueness at the island where you can feed the fishes!!!!
It was a nice trip to the island even though there's no bikinis..haha...
Gonna get my diving license.
Aunt JC kept recommended a diving instructor whom is a friend of Uncle Steven..haha
She kept saying that guy has many tattoos!!!!