Gaya Street AGAIN on Sunday morning,Doulos at night.
Just a brief story about MV Doulos.
MV Doulos
is built in the year of 1914 which is 2 years younger than Titanic.She's now used as a floating bookshop that bring books to port cities around the world.
There are staffs who come from 50 different nations.
But they have something in common:each one has chosen to live as a follower of Jesus Christ.
DOULOS BRINGS KNOWLEDGE, HELP AND HOPE.
I couldn't get a clear and sharp shot of the Doulos.*blame my lousy skill*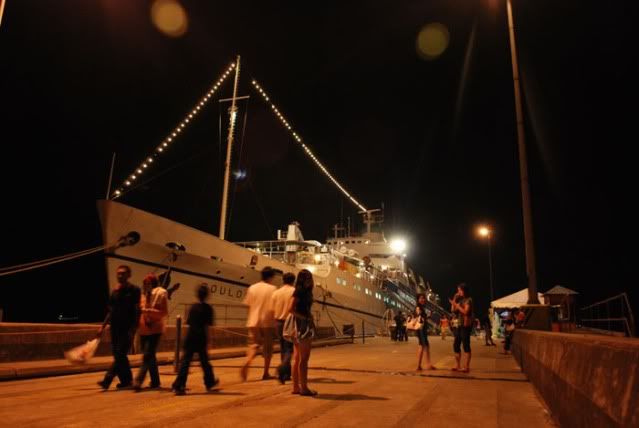 As we climbed the staircase up to the ship, we need to be superb extra careful as it's a really
'unique'
design.
We're not sailors so we walked like a student.
I was so busy taking pics of the ship and Jolene kept rushing me to move fast as she's was desperate to see those cute Caucasian guys!!!!
This is where the books are sold.
The prices for the books are reasonable as it's affordable for the students.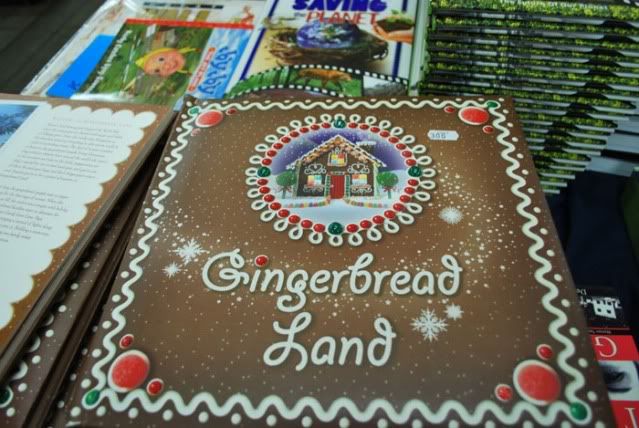 This book reminded me of my X'mas memory at a Ginger bread house.It cost 300 units which is only RM 24!
Worth it!
There are many types of books available.
Most of them are about religion.
Jolene insisted to get something from Doulos as she couldn't find any book which is suitable for her.
I've got myself 2 books and a postcard which cost me RM 18 ONLY!
The most interesting part is that there are many books which can help the men and women to solve their problems.
In a way,
"problems"
in a more intimacy way.
God just wants everyone to have a happy marriage.*no offence*
Get what I mean?
When it's time to pay,Jolene preferred to choose the cashier.She wanted to pay at a counter with a cute and handsome Caucasian.
She even requested to take a pic with him.
Worse to worse,she asked me to stand by the counter and take pic with the cashiers.
And I had to ask:
"Can I take a pic with you?"
As Jolene was ready with my cam before I got to ask.She even asked the guy from the next counter to take a pic together.
Good job,couz!
It's time for ice-cream after finish visiting the bookshop!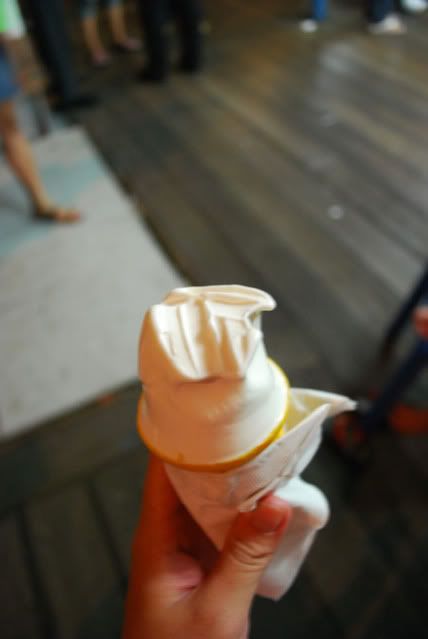 When I have nothing else to shoot,the toilet is the best scene!
As we leaving,we spotted a nice place to cam-whore!!!!
My best lesson EVER!