I love the Tiger year as it's in line with the
Valentine's
day!
Dad's working in the neighborhood country and couldn't be around for this Chinese New Year so I'm the one who got to do all the decoration at home.
For the whole 8 years, daddy was the one who in-charged for the deco and my sis, bro and I always acted as the lazy bums.
Daddy always has the mood when Chinese New Year is just around the corner!
The next day after I've arrived in Malacca, only then I realized how tiring it was to decorate the house!!!
I had no helper,just as dad experienced before!!!!!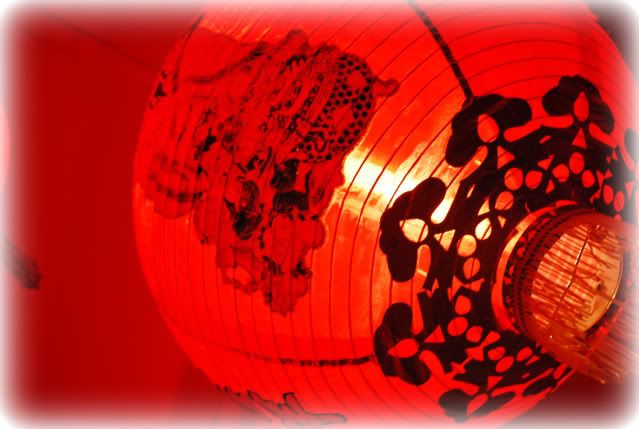 Dad hung this of cuz.I'm too short to do it!
Did a lil' bit of difference this year for the blossoms....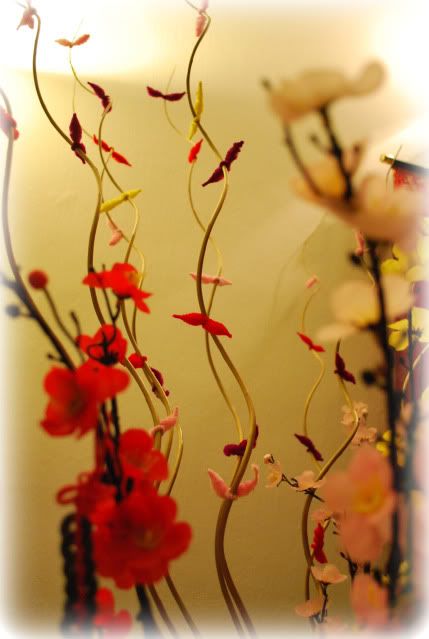 Love this Chinese New Year as I've got to combine the idea of Valentine's and CNY together.
The prosperity word in Mandarin with the fishes made up of a heart-shape.
Ribbons recycled from the Mandarin oranges wrappers.
Got this idea while preparing the prayer stuff behalf of dad.
I've got myself busy with home deco for CNY and also house Chores!!!!
Spent few days continuously for the house chores until midnight with mum....and of course baking cookies with mum too!