A friend from China recommended me a
pure handmade Ramen
with
delicious dumplings
restaurant while we're chatting during the Ang Pow Festival meeting.
He made my saliva felt like
'flooding'
the whole place by telling me
'IN DETAIL'
the ingredients of the dumpling!!!!!
So on the noon before my course dinner, I suggested us to go for lunch there since we need to go to town to grab some stuff.
The restaurant is situated in the heart of the town.
Emperor's Delight
really serves nice food!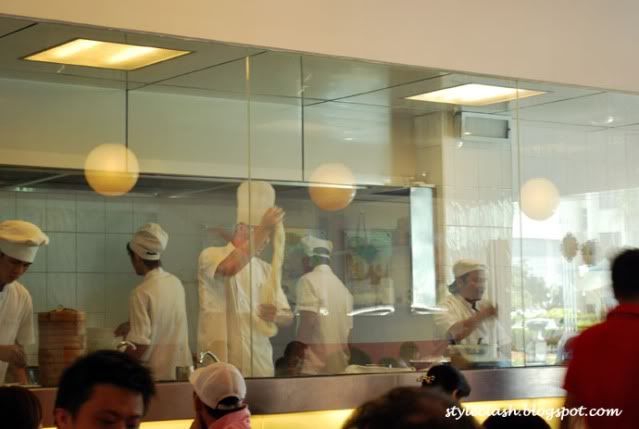 The Ramen is handmade by the sifus in the restaurant.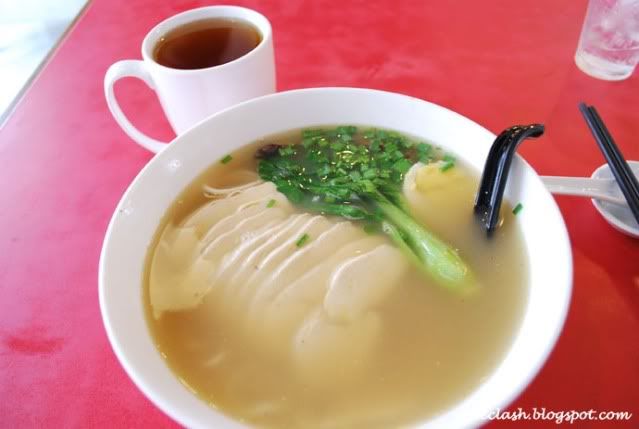 My
ramen with chicken .
The ramen is totally original and you could taste it is so
'flexible'
!!
(I can't think of a word to describe it.lol...)
The chicken is so chewy enough and boneless!!! That's nt tofu in the pic.
See the mee!!!!
It's only RM 9.80 per bowl and the portion is enough for 2.
This is the
original ramen
..not the one I had in
Little Taiwan
.
Crispy crepe
..I think..its something like roti canai.But it's really crispy and delicious!
Jade dumpling.
The skin is made of spinach and wait till you see the ingredient~!!!!!!
.
.
.
.
.
.
.
.
\/
super yummy!! The
'GENEROUS'
type. It means they are not stingy in giving more for the ingredient!!!!!!
Didn't really eat much.But gonna try almost everything on my next visit.
Location:
Emperor's Delight Restaurant
Jalan Pantai,Kota Kinabalu,Sabah.
(Just opposite the petrol kiosk.If I'm not mistaken it's ESSO).